December 4, 2013 in About Qingdao by Steven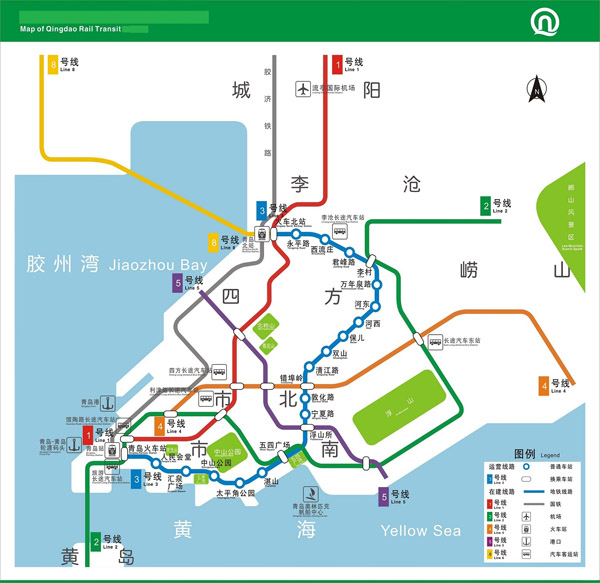 Check out the above map of the Qingdao Metro Subway Lines from Skyscraper City. Recently there was an announcement on the Qingdao City Gov website that Line 3 (Blue Line above) would be finished by late 2015 based on current construction rate. Earlier estimates had placed completion date at end of 2014. View a close up map of the Qingdao peninsula subway routes here.
"We are going to continue to work hard and try our best to realize the operation of Line 3 in the second half of 2015″, said Wang Yongliang, Deputy Commander-in-Chief of Qingdao Metro Construction Headquarters and general manager of Qingdao Metro Group.
Relevant Links:
Qingdao Metro Map
Igloo Subway Design for Qingdao Subway Interior