Qingdao's Music Square is a seaside park adjacent to the new Qingdao centerpiece monument and symbol of the city, May 4th Square. When it first opened there were often musical shows and open air opera performances on the plaza with the ocean as backdrop, though now it serves mostly as a scenic area and a part of the coastal boardwalk that spans along Qingdao's coast.
There are occasional gatherings of choral groups under the large white covering towards the north end of the square but for the most part the name of the square is now more symbolic than descriptive.
Music Square features a bunch of statues including ones of Beethoven and Nie Er, the composer of the PRC national anthem. The square is a popular tourist attraction and is usually crowded during the summer and on holidays. Views of Qingdao's changing skyline on one side and the sea on the other make Music Square an attractive destination in Qingdao.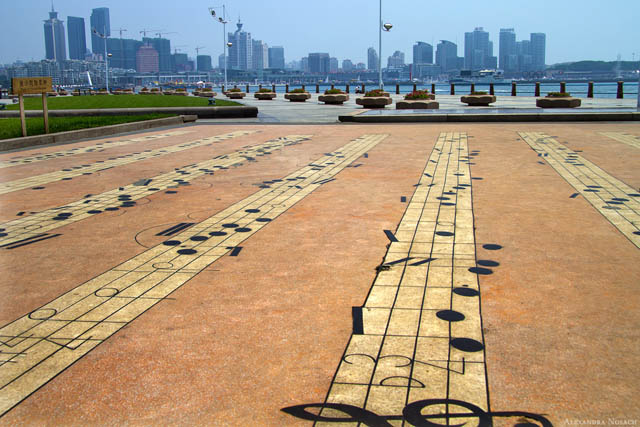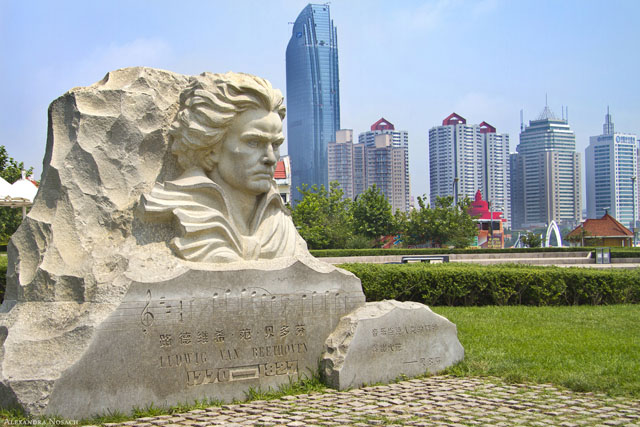 Relevant Links:
Music Square on Google Maps
Image Copyright @ Alexandra Nosach, except main image @ spueredich