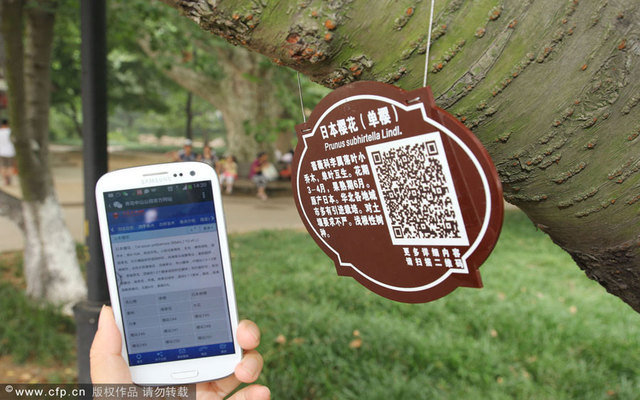 Over a century old and staying hip to the times, Zhongshan Park has added QR codes to the trees at the park for smartphone users to get more info on each tree. Check out more info and photos of Zhongshan Park in Qingdao.

Get more info from the China Radio International's English Service (CRI English) website:
Ancient trees in Qingdao Zhongshan Park in Qingdao, east China's Shangdong Province, have been labeled with QR codes, Xinhua News Agency reports.

Visitors can scan the codes to get more information about the trees and the park, such as the classification and growing environment of the trees, or the history and main attractions of the park.

The park, which is the biggest one in the province, owns more than 100 thousand trees of over 300 kinds.
Photo: CFP