Live Chinese indie folk music in Qingdao from Zhang Qian Qian (张浅潜) at the King's Head Pub on September 17.
Time: September 17, 8.00 pm
Venue: King's Head Pub / 国王头像酒吧
Address: 11 Xinyi Lu / 新沂路11号
Tickets: 40 yuan pre-sale, 60 at door / 门票: 预售40元/现场60元
Tel: 8583.9898
Zhang is one of the best indie-folk artists around and incorporates many elements into her work. I'm always impressed with her fluttering vocal style and well judged sense of tempo that keeps slower songs full of subtle energy. She is is also well known for being more extroverted than her contemporaries.
The King's Head Pub is on Xinyi Lu behind the Amway on the Ningxia Lu highway and Zhonglian Plaza (see map link below). Listen to Zhang Qian Qian on Douban and on Last.fm. Watch video of Zhang Qian Qian performing live.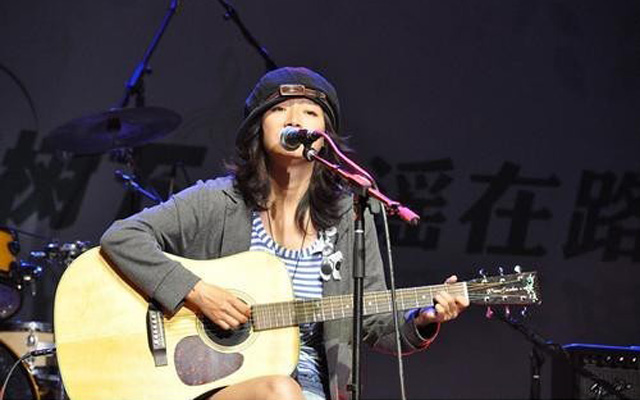 Relevant Links:
The King's Head Pub on Google Maps
Zhang Qian Qian Blog on Sina (Chinese)