Xiong Xiong Zuo Ye (熊熊作业) performs at Freedom Cuba Live House in Qingdao on April 28, 2012. The folk musician has a predilection for the accordion. The venue Freedom Cuba Live House is on the 3F of a courtyard on Tongshan Lu just south of the Beer Street (Dengzhou Lu) in Taidong.
When: April 28, 2012, 9 pm
Venue: Freedom Cuba Live House
Location: 3 Tongshan Lu / 通山路三号
Tickets: 30 yuan (RMB) advance, 40 door
More Info: 136.6886.6600
Check out a video performance of "The 8 or 9 o'clock Sun" with Xiao He and Lao Zhao at the Jianghu Bar in Beijing.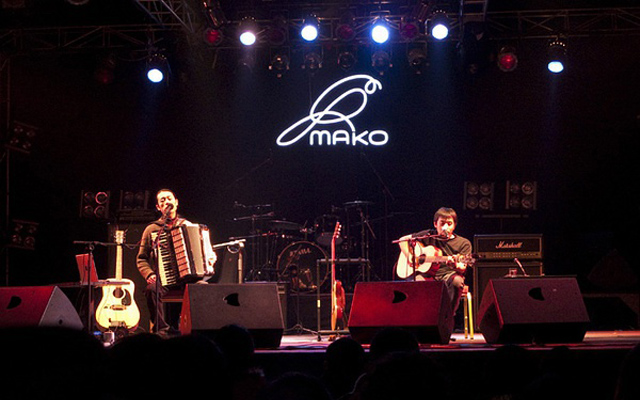 Relevant Links:
Map to Freedom Cuba Live House (Chinese)