Viva Love performs at Downtown Bar in Qingdao on October 26, 2013. Check out the band's Weibo here. Tickets are 50 yuan at the door. 40 in advance.
When: October 26, 2013
Venue: Downtown Bar
Address: 100 Nanjing Lu (Creative 100) / 南京路100号创意园
Tickets: 50 yuan (RMB), 40 advance and students
Listen to the music of Viva Love on Douban.
Downtown Bar is on the mezzanine in the front lobby in Building 3 of Creative 100, the creative industries park complex located northwest of the Nanjing/Jiangxi Lu intersection in Shinan district.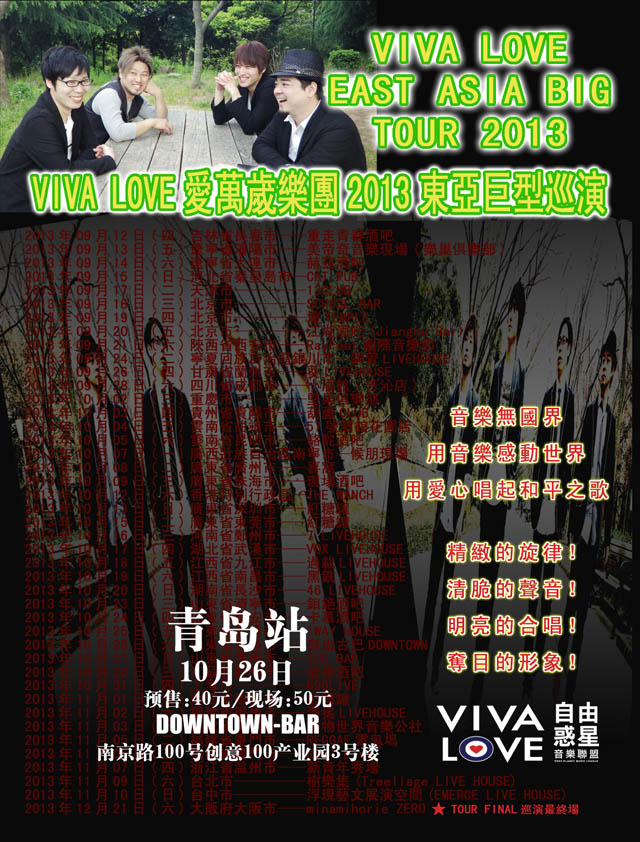 Relevant Links:
Viva Love Official Website
Viva Love Douban
Viva Love Myspace
Creative 100