Swedish indie folk band The Big Picture performs in Qingdao at the Redstar 401 in Creative 100 on December 18. Citing influences from Elliot Smith to Sun Kil Moon, the band is on their second tour of China and will be supported in Qingdao by local bands The Dama Llamas and MC Cat. This show is a cornerstone of the Redstar's annual Music and Art Exposition known as MAX. This year's MAX10 is the 4th annual event from the guys in Creative 100 Room 401.
When: December 18, 8.30 pm
Venue: Redstar, Creative 100, Rm 401
Info: 135.8320.6332
Listen to The Big Picture on Myspace and on Douban.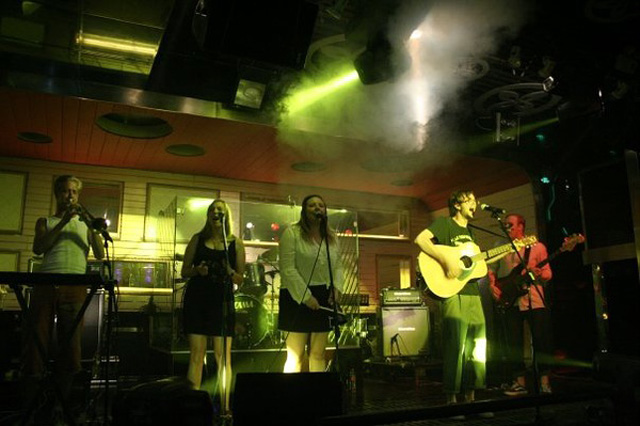 Photo Credit @ 王文涛
Relevant Links:
The Big Picture on Myspace
The Big Picture on Douban
The Big Picture on Indie Pages