If you were as excited as I was to have Bonzi Wells play in the CBA, I hope you enjoyed it while you got the chance. Bonzi Wells left Shanxi on January 22nd for a supposedly short visit back to the USA and according to the Shanxi club was scheduled to return on January 27th. However, his return never happened and team officials reported that Wells repeatedly delayed his return. Wells and the Shaanxi Kylins have officially decided to part ways and the team has officially announced the release of Wells to the press.
Wells played in 14 CBA games and was the 2nd leading scorer in the league with 34.3 points per game.
The former Rockets player showed his dominance early on and proved that he could still play the game; in his first CBA appearance he notched 48 points (17-37; 5-15 3 pt), 11 rebounds, and 7 steals in 45 minutes of play to help his team to a 107-106 win. Wells also recently graced the cover of Sports Illustrated (China Edition).
With all of these achievements you have to wonder why he chose not to return and instead part ways with the team and the CBA. Was it culture shock? Does he think he has a chance back in the NBA again? We want to know what you think, why do you think Bonzi Wells didn't come back? Post your comments below to start the discussion.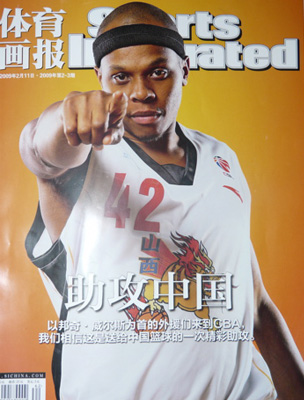 Relevant Links:
Official CBA website (Chinese)
Shaanxi Kylins on Sina.com (Chinese)
Sports Illustrated China (Chinese)