Check out Teddy Boys at Downtown Bar in Creative 100 in Qingdao on July 18, 2013. Get more info on Douban. When Chris was in South Korea, he recorded some videos of the band.
When: July 18, 2013, 8.30 pm
Venue: Downtown Bar
Address: 100 Nanjing Lu (Creative 100) / 南京路100号创意园
Tickets: 50 yuan (RMB) at door, 40 advance
Downtown Bar is in Building 3 of Creative 100, the creative industries park complex located northwest of the Nanjing/Jiangxi Lu intersection in Shinan district. Call 134.5524.7795 for more info.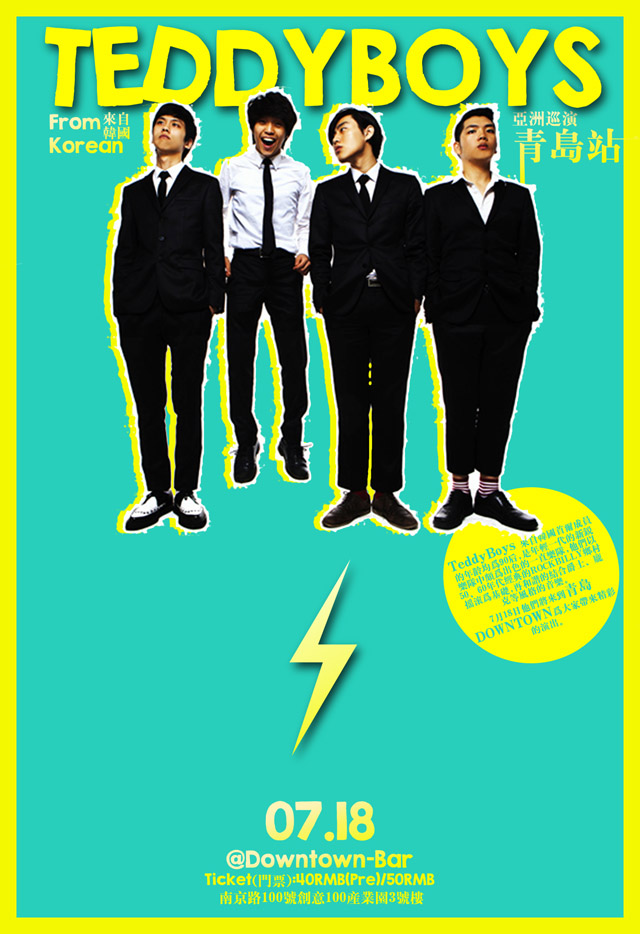 Relevant Links:
Teddy Boys on Douban
Creative 100