Sucker performs live in Qingdao at Steel Ruins Live House (Li Cang district) on December 2, 2011. The ska punk band style is a tribute to the American band Rancid. Listen to Sucker's music on Douban.
When: December 2, 7.30 pm
Venue: Steel Ruins Live House, 156 Zhen Hua Lu, Li Cang district
Address:李沧区 振华路156号北苑风景11栋02号(中国联通南对面医保城地下/医保城西侧楼梯下去左拐)
More Info: 153.1872.3188
Xi'an-based punk rock band tributing their original works to Rancid. Sucker stands for Sunshine in USA California: keep my eager heart to Rancid!!! Influenced by Rancid and The Clash, Sucker was originally formed by vocalist Yang Fan in his home town Luzhou, Province Sichuan. After recording his first demo tapes he came to Xi'an where he met musicians of the current line up (2007). The music turned more melodic with a certain kick of ska and multi elemental features.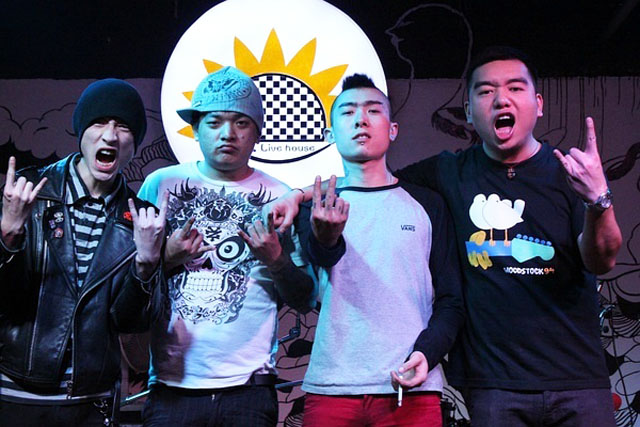 Relevant Links:
Sucker on Douban