Converse presents 3 bands (SUBS, The Yours, GLSN Club) at Downtown Bar in Qingdao on January 19, 2013. Admission is free but tickets are required to enter. Pick up tickets while they last at authorized Converse outlets in Qingdao, including at Marina City, Liqun (Taidong) and Mykal.
When: January 19, 2013
Venue: Downtown Bar
Address: 100 Nanjing Lu (Creative 100) / 南京路100号
Listen to the music of SUBS, The Yours, and GLSN Club on Douban.
Call 134.5524.7795 for more info.
Downtown Bar is in Building 3 of Creative 100, the creative industries park complex located northwest of the Nanjing/Jiangxi Lu intersection in Shinan district. See map below.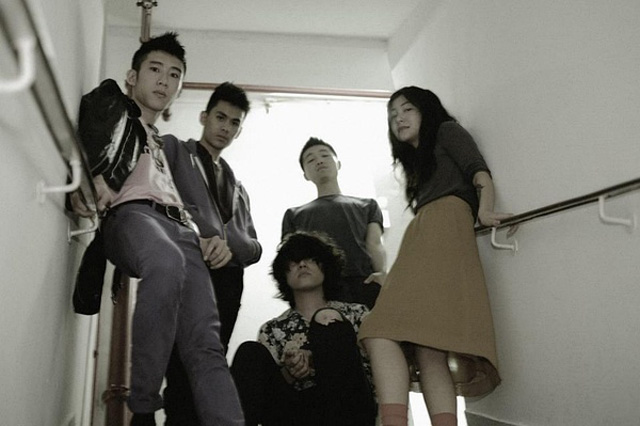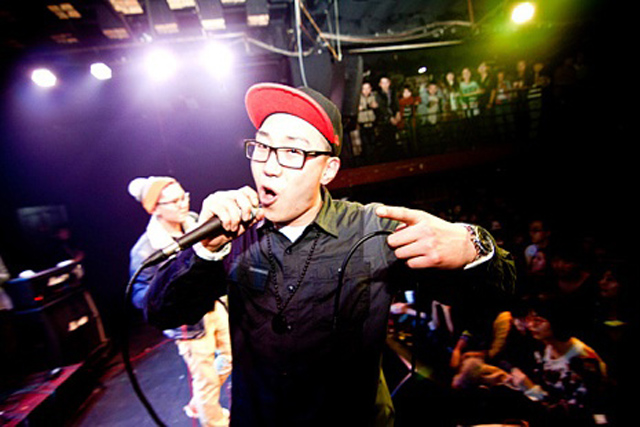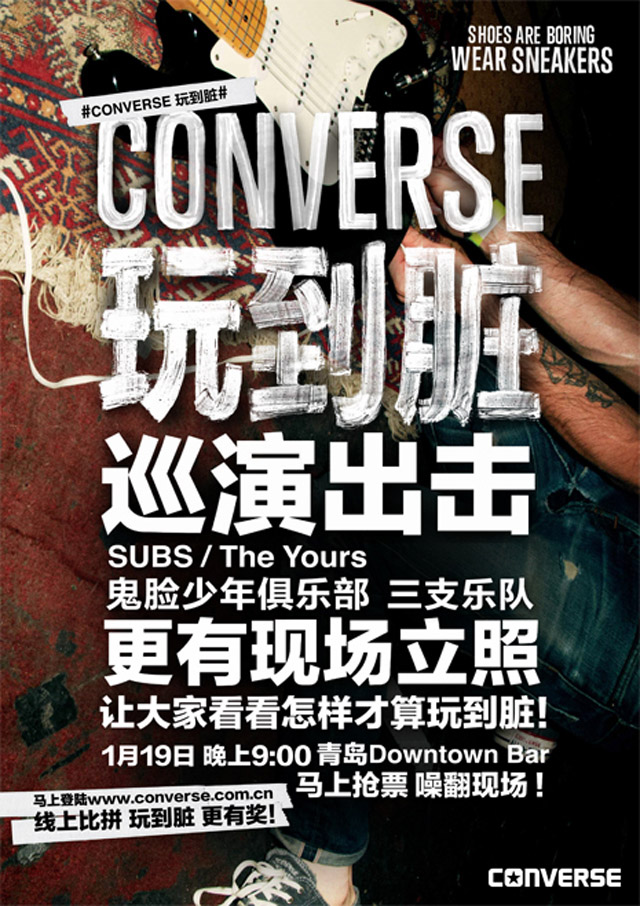 Relevant Links:
Creative 100 Online