School Through Music presents 5 bands at Downtown Bar in Qingdao on March 30, 2013. Scheduled to perform are Sleepiness, Hot Swallow, JEMY, Migration, and 53#. School Through Music says they are a "music culture marketing platform for the crowd of college students". Downtown Bar is in Building 3 of Creative 100, the creative industries park complex located northwest of the Nanjing/Jiangxi Lu intersection in Shinan district. View a map to the venue and video from a School Through Music event in Jinan, Shandong from September, 2012.
When: March 30, 2013
Venue: Downtown Bar
Address: 100 Nanjing Lu (Creative 100) / 南京路100号
Tickets: 10 yuan (RMB) advance & students / 20 at door
Listen to music by JEMY and Migration.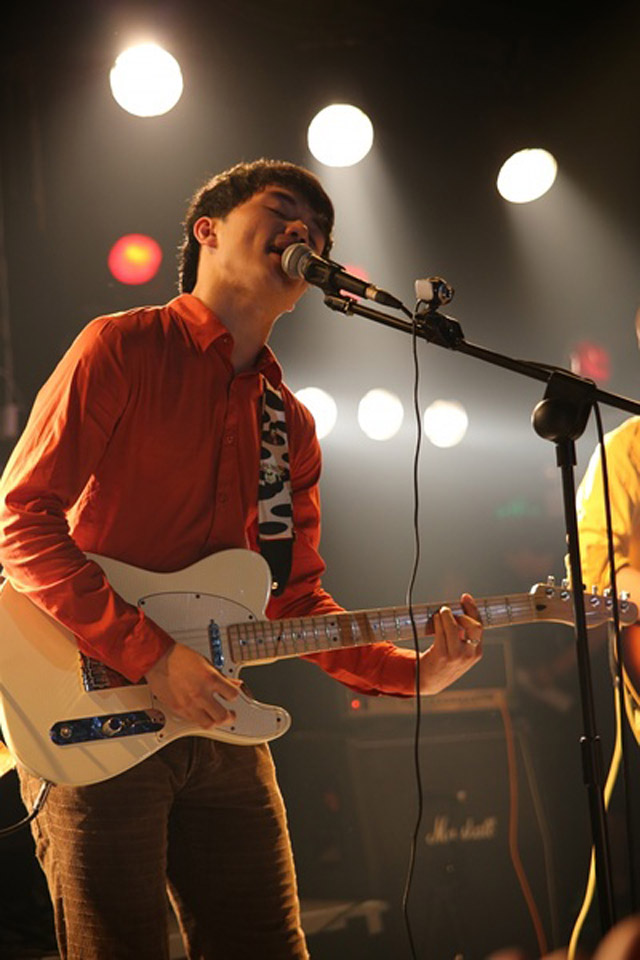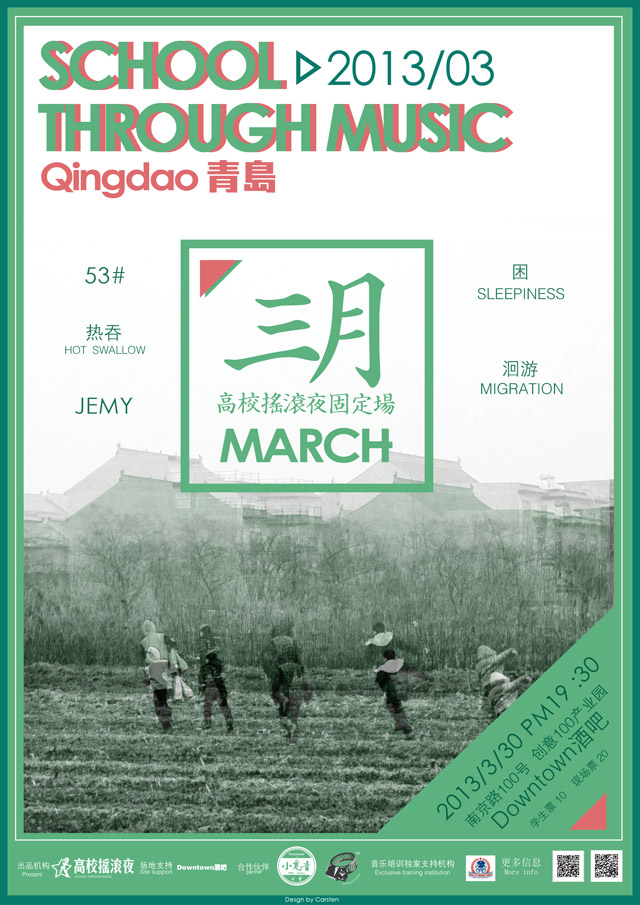 Relevant Links:
Creative 100 Online