DIME Records presents the S.A.W. China Tour 2010, appearing in Qingdao at the Owl Bar on April 10.
When: April 10, 8:30 pm
Venue: Owl Bar / 猫头鹰酒吧
Location: Olympic Center Bar Street / 奥帆中心酒吧街
Tickets: 30 yuan (RMB) / 票价: 30元
More info: 136.7886.8624, 纯子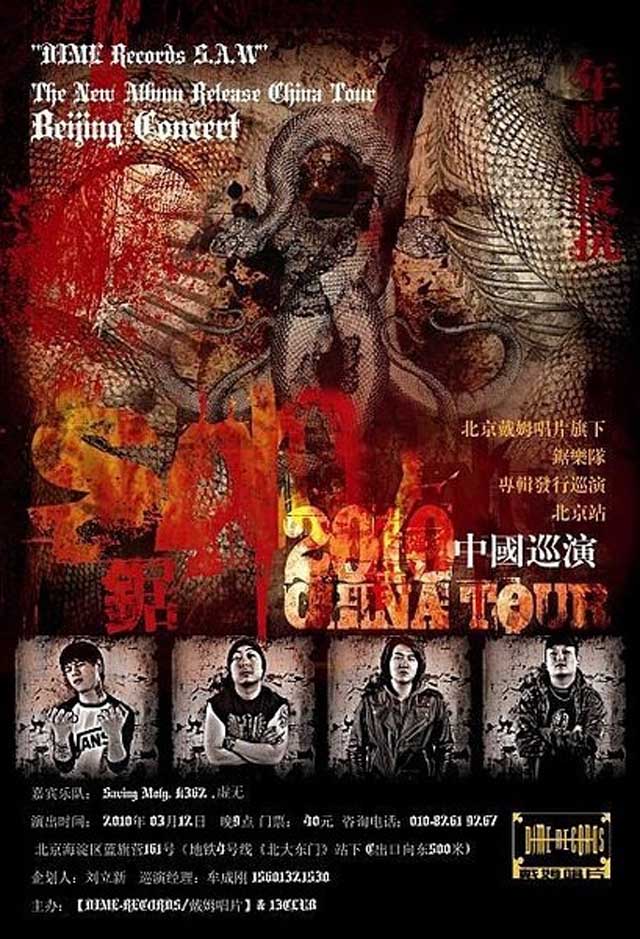 Relevant Links:
Buy tickets on Taobao
Listen to S.A.W. on their Myspace.