The Qingdao Symphony Orchestra performs at the Qingdao Grand Theatre on April 6, 2013. The concert is part 1 of the Tang and Song Poetry Series. The program for the evening features works from Zhu Jian'er Symphony No. 1: Festival Overture for erhu and orchestra.
Listen to samples of Zhu's Symphony No. 1 here. Lu Yiwen is the soloist for the QSO for this program. View a video of Lu performing in Shanghai on Youku and below.
When: April 6, 7.30 pm
Venue: Qingdao Grand Theatre / 青岛大剧院
Location: 5 Yunling Lu, Laoshan district / 云岭路5号
Tickets: 50 yuan (RMB)
Venue Info: 8066.5555 (theatre), 8289.7229 (QSO)
Also on the program is The Song of the Earth (Mahler) with tenor Han Peng and baritone Wu Yiqun. For this work, Mahler used the text from 4 Chinese poems by Tang poet Li Bai from Hans Bethge's book, The Chinese Flute. The QSO conductor for the evening is Zhang Guoyong.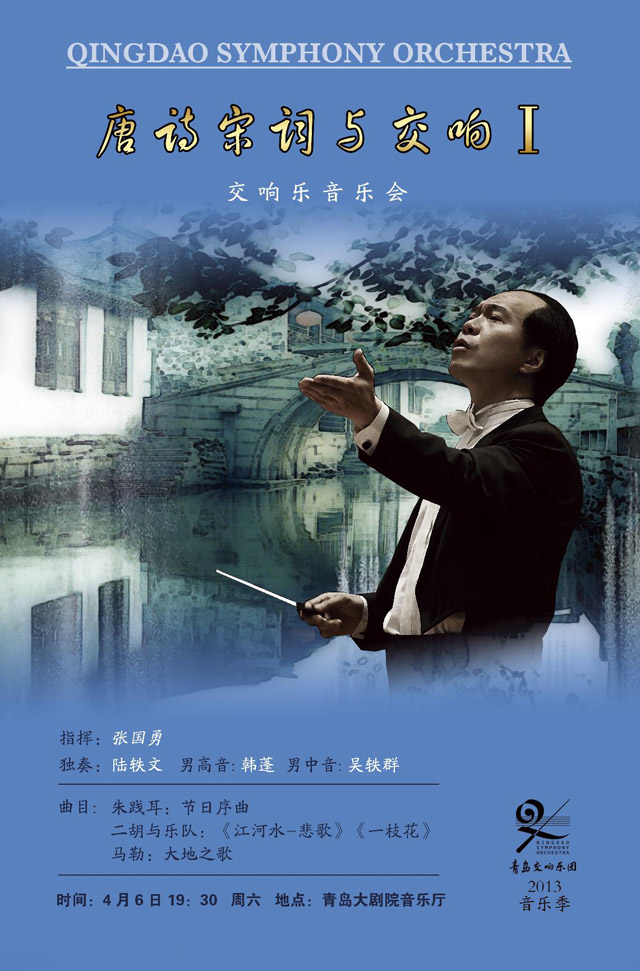 Relevant Links:
More Info on Qingdao Grand Theatre
Qingdao Symphony Orchestra Official Website