A series of photos taken around Qingdao of various modes of transport, including a Lada taxi and a jeep at the 1st beer fest.
Check out the image below of a Chinese style jeep wagon – in the background is an International Beer Festival banner above the gate of Zhongshan Park. That was for the very 1st beer fest in Qingdao in 1991.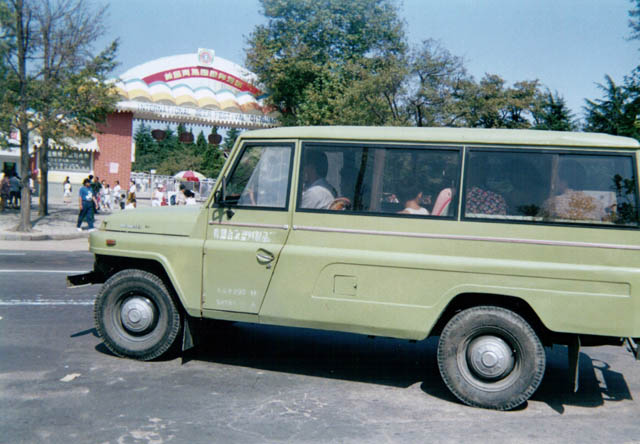 The one below shows a China Post Delivery Bike, complete with canvas pouch. These guys are out along Hong Kong Road in rain, sleet, snow, sun… This one was parked in front of the Hai Bian Ren (HBR) Restaurant near Shangri La Hotel.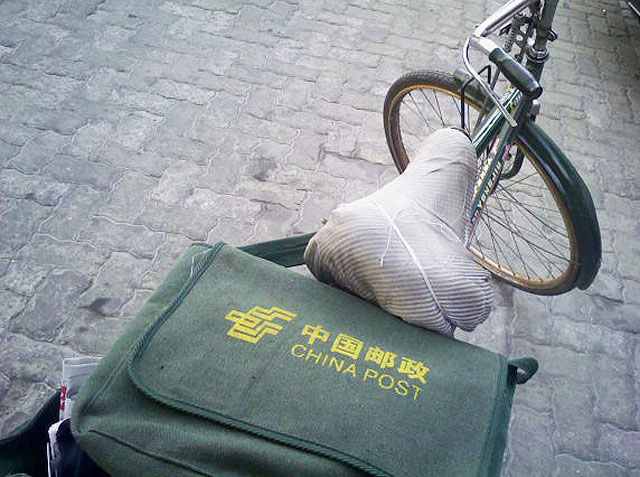 Also below, check out a typical rural ride, i.e. a Chinese made motorbike/scooter in a field in Wang Ge Zhuang, Laoshan and a car that leaves no doubt as to where it was made.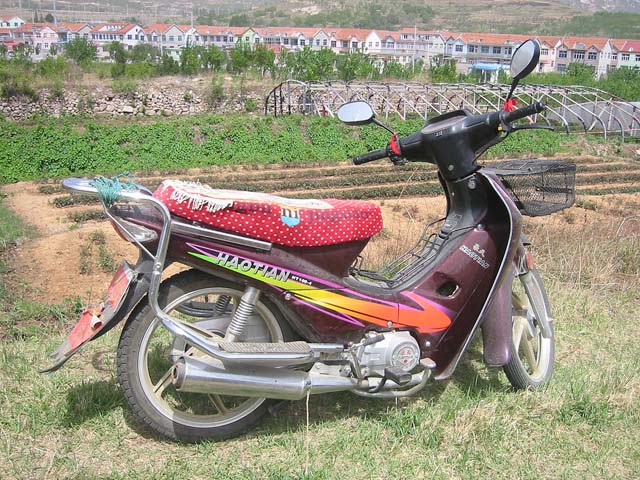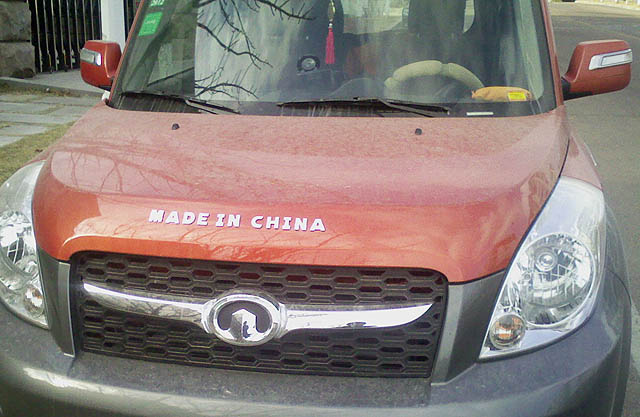 Many rush hour shuttles around Qingdao are huge buses delivering workers door to door. One of my favourites has always been a Hino Japanese brand bus that is ripe for renovation and a road trip further with some Merry Pranksters to western Yunnan.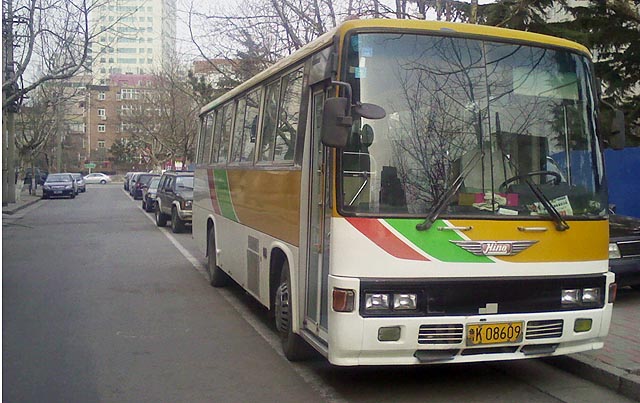 Back in the 1990's, most Qingdao taxis were Lada cars from Russia. What they lacked in style, reliability, and suspension was made up for in HEAT, strong and plentiful. Here's a shot of the dashboard from the mid 90's, somewhere in downtown Qingdao.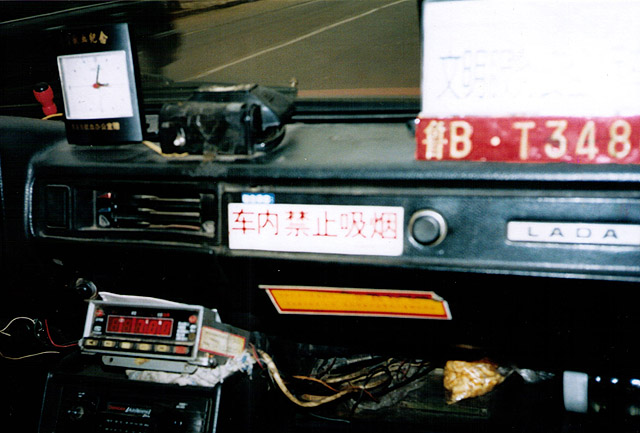 Electric vehicles are made by Qingdao based Aucma – here's one on the grounds of the Qingdao Olympic Sailing Center, next to the InterContinental Hotel near Aomen Lu. Battery powered, no emission vehicles might be the boon for Qingdao's air, how fast do you need to get to Taidong anyway?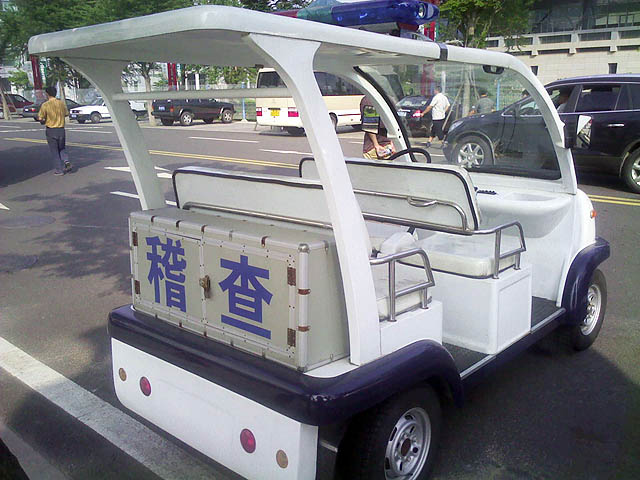 Qingdaonese.com is always on the lookout for images of Qingdao, especially ones that help portray life and times of a great city. Please send us your pics of Qingdao!
Relevant Links:
QINGDAO(nese) Photos on Flickr