Of all the wonderful places in Qingdao, Lingshanwei Town is one of the classics. Originally, during the Ming and especially the Qing Dynasty, it was one of the major defensive naval forts of China. There were only 12 such coastal forts in China (like TainjinWei and WeihaiWei). Lingshanwei was an important outpost on the imperial schedule.
In fact, a march through Xiaoshushan next to Lingshanwei will grant punters a chance to see ancient stone relics from the imperial era. Not many realize that Qingdao, so remote from the center of the empire (and in fact, Qingdao did not exist during imperial times), would have such old relics. These can be seen in ancient stone houses, stone bridges, and stone terraces built into the side of the mountain. It's history at its finest.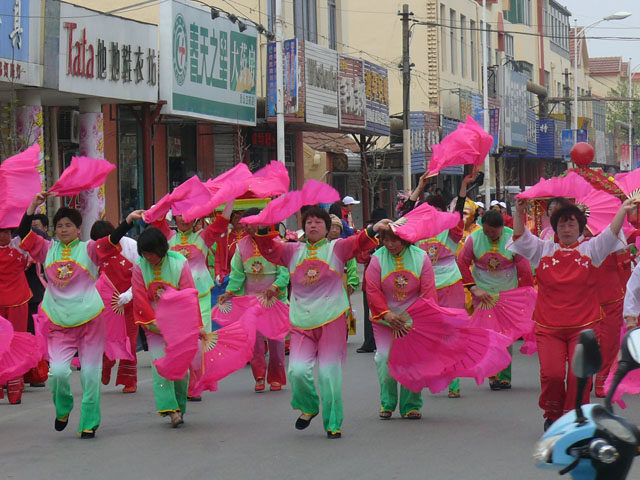 On Linghai Road, the central road running through Lingshanwei, lies the Town God Temple. This is a temple devoted to the gods of Lingshanwei, which of course was a very common type of temple during the imperial era. Every city or town had its own gods and temples.
As it were, the Town God temple had a festival the other day, and the festival ended with a parade down Lingshan Road. Traffic was stopped all around, causing many to re-route over ten minutes around the town.
The parade was a splendid public affair. Whenever Lingshanwei has a parade, everyone enjoys it. Linghai Road is the central road in Lingshanwei.
You can say that "everything happens on Linghai Road."
And so it was on this day. The joyous people in the parade made their way down the street, while everyone from every shop came out to watch. The parade dancers showed their utmost enthusiasm. Dancing lions jumped and made people cheer. We can see some famous faces from Chinese history here…. all on a great morning in Lingshanwei.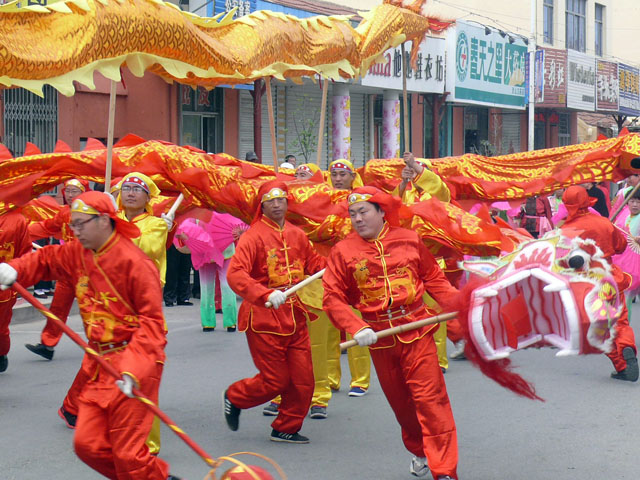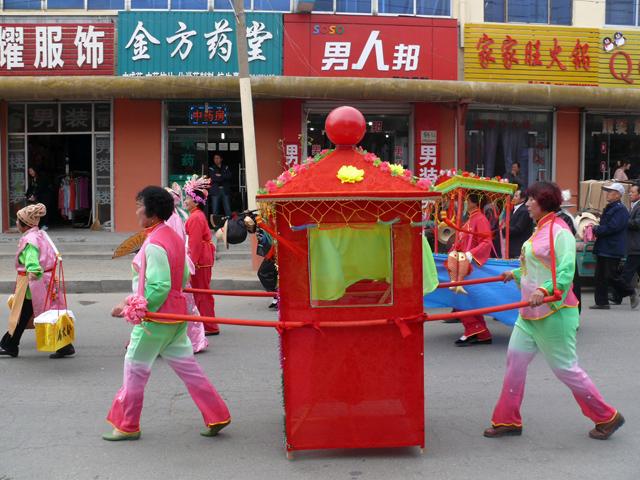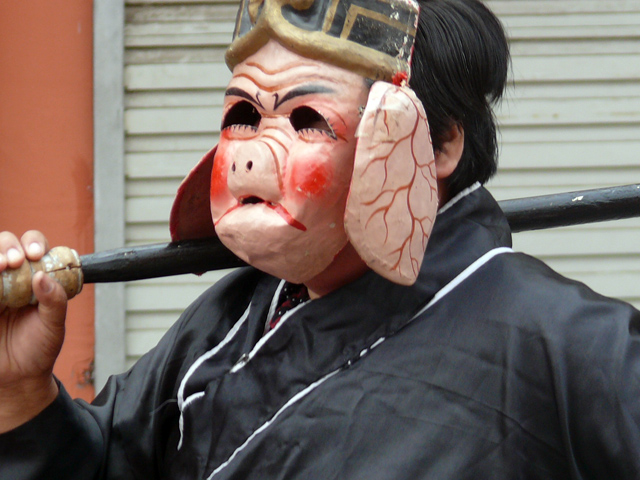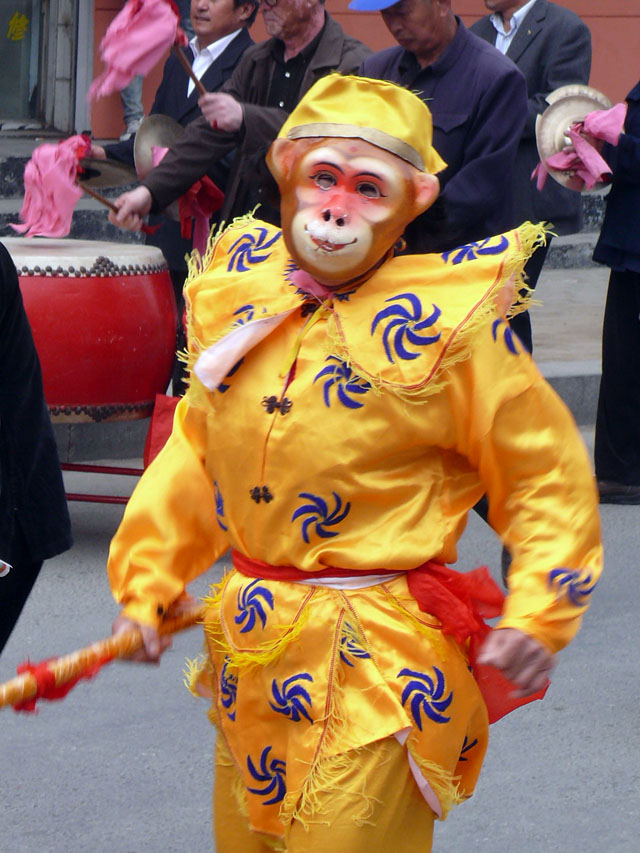 Relevant Links:
Qingdao Photos