June 13, 2012 in Events, Sports by Steven
Euro 2012 has put soccer in the forefront for Qingdao sports fans, many of whom are either unaware or uninterested in the local football team, Qingdao Jonoon. At any rate, Qingdao's first division Chinese Super League football club Qingdao Jonoon (青岛中能) plays at home against Shanghai Shenhua on July 1, 2012. This match follows on the heels of Match 27 in the third round of the Toshiba Chinese FA Cup, which will feature Qingdao Jonoon vs. Guizhou Toro on June 27, 2012 at Tiantai Stadium.
Come out and root for the home squad at historic Tiantai Stadium near Zhongshan Park in Qingdao.
Who: Qingdao Jonoon vs. Shanghai Shenhua
When: July 1, 2012 (3:30 pm Kick off)
Venue: Tiantai Stadium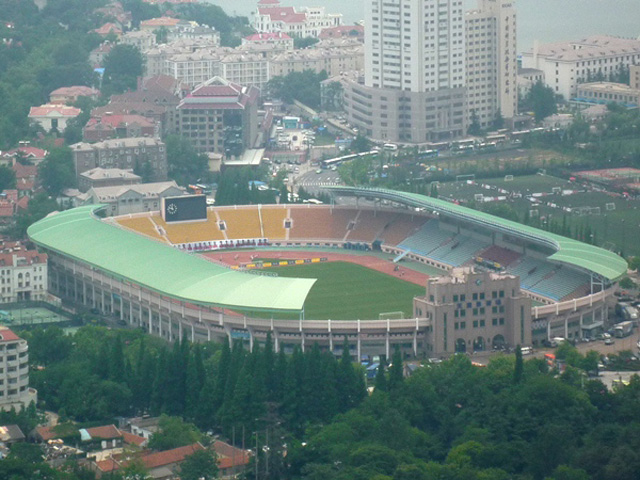 Relevant Links:
Tiantai Stadium
Qingdao Jonoon Official Website