Qingdao's first division Chinese Super League football club Qingdao Jonoon (青岛中能) plays at home against the CSL first place team, Jiangsu Shuntian (江苏舜天), also called Jiangsu Sainty on October 6, 2012. Last month Qingdao , who are tied with Jiangsu in points (51). Qingdao has 3 consecutive wins at home. Check out more details and stats on the Chinese Super League (CSL) and Qingdao Jonoon.
Who: Qingdao Jonoon vs. Jiangsu Sainty
When: October 6, 2012 (7:35 pm Kick Off)
Venue: Tiantai Stadium
Come out and root for the home squad at historic Tiantai Stadium near Zhongshan Park in Qingdao.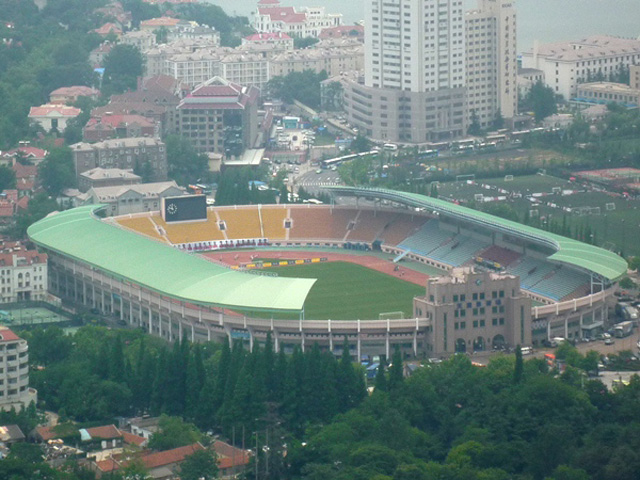 Relevant Links:
Qingdao Jonoon Official Website
Tiantai Stadium
Image Credit @ Wild East Football