April 12, 2012 in Events, Sports by Clay
Qingdao's first division Chinese Super League football club Qingdao Jonoon (青岛中能) plays at home against Guizhou Renhe on April 29, 2012. Guizhou Renhe were formerly called Shaanxi Renhe.
Come out and root for the home squad at historic Tiantai Stadium near Zhongshan Park in Qingdao.
Who: Qingdao Jonoon vs. Guizhou Renhe
When: April 29, 2012 (3:30 pm Kick off)
Venue: Tiantai Stadium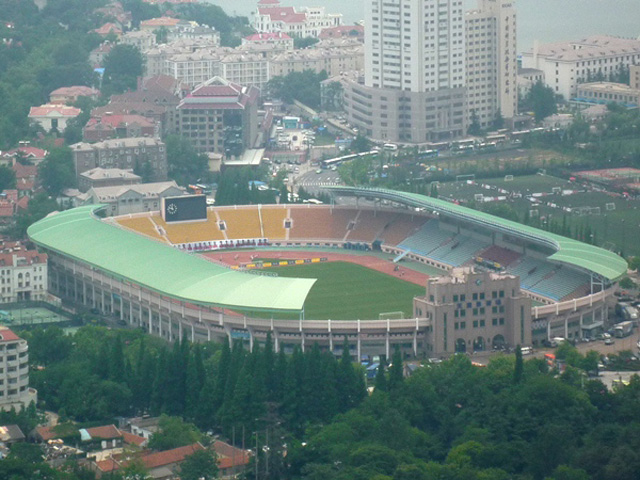 Relevant Links:
Tiantai Stadium
Qingdao Jonoon Official Website