Qingdao's first division Chinese Super League football club Qingdao Jonoon (青岛中能) plays at home against Guangzhou R&F (广州富力) on April 6, 2013. At the moment, Jonoon is imperceptibly in a 4 way tie for 1st place, with 2 points, very early in the CSL season. Guangzhou R&F (stands for Rich and Force) is winless and pointless. Before meeting Guangzhou R&F in Qingdao, Jonoon plays in Changchun against Yatai on March 31, 2013.
Who: Qingdao Jonoon vs. Guangzhou R&F
When: April 6, 2013 (3:35 pm Kick off)
Venue: Tiantai Stadium
Come out and root for the home squad at historic Tiantai Stadium near Zhongshan Park in Qingdao. Tickets are available at the stadium, check the west side for the outdoor orange tents set up for ticket vending.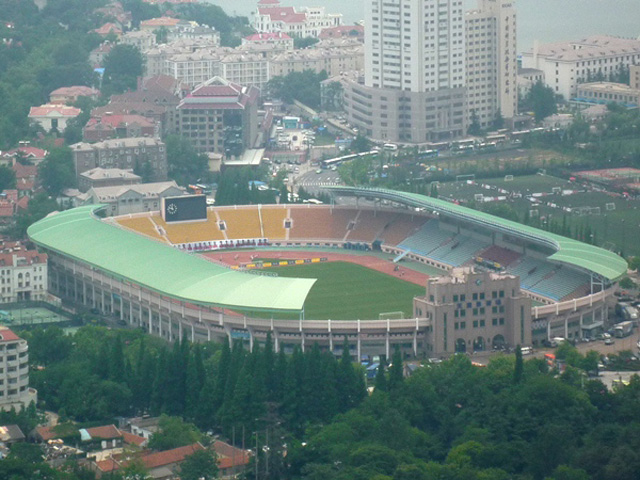 Relevant Links:
Qingdao Jonoon Official Website
Guangzhou R&F Official Website
Tiantai Stadium