Qingdao's first division Chinese Super League football club Qingdao Jonoon (青岛中能) plays at home against Guangzhou R & F (广州富力) on October 27, 2012. Jonoon had a 3 game win streak interrupted by Beijing Guoan last week. Get more info on the match with Guangzhou R & F (Rich & Force) Football Club here.
Who: Qingdao Jonoon vs. Guangzhou R & F
When: October 27, 2012 (3:30 pm Kick Off)
Venue: Tiantai Stadium
Come out and root for the home squad at historic Tiantai Stadium near Zhongshan Park in Qingdao. Tickets are available at the stadium, check the west side for outdoor tents set up for ticket vending.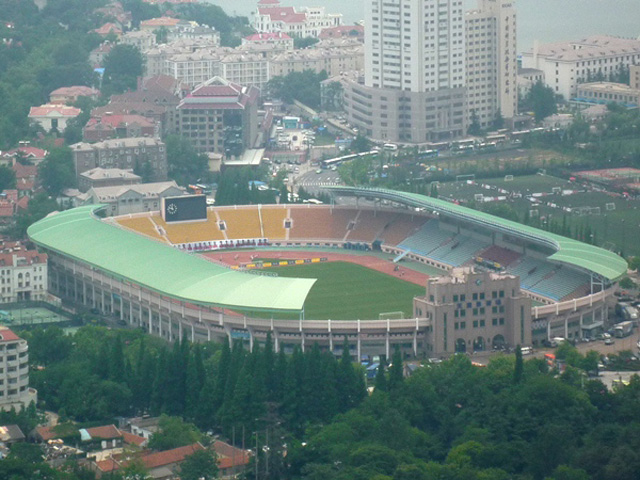 Relevant Links:
Tiantai Stadium
Qingdao Jonoon Official Website
Guangzhou R & F Official Website