July 14, 2012 in Events, Sports by Steven
Qingdao's first division Chinese Super League football club Qingdao Jonoon (青岛中能) plays at home against Dalian Shide (大连实德) on July 22, 2012. Dalian is stuck in the middle of the CSL table this season while Qingdao still lingers near the bottom. More info on this match and the respective squads on Soccerway.com.
Come out and root for the home squad at historic Tiantai Stadium near Zhongshan Park in Qingdao.
Who: Qingdao Jonoon vs. Dalian Shide
When: July 22, 2012 (3:30 pm Kick off)
Venue: Tiantai Stadium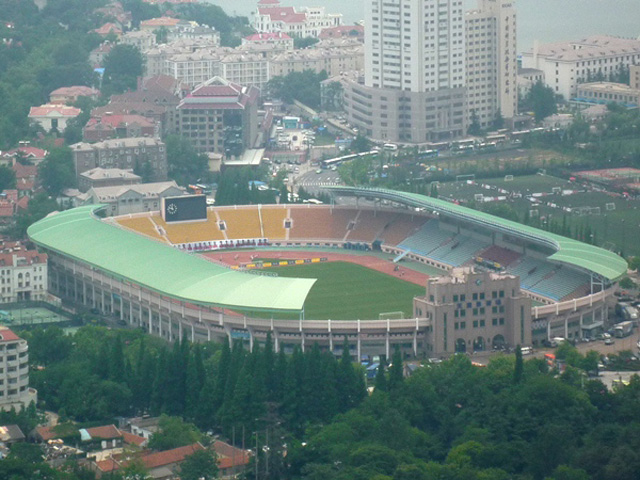 Relevant Links:
Qingdao Jonoon Official Website
Tiantai Stadium
Dalian Shide Official Website