The Qingdao Expat Group and InterContinental Hotel present the Qingdao International Christmas Market from December 2 to 11, 2011. The market will open daily from 5–9 pm on weekdays and from 12–8 pm on weekends. This year's market will be better than ever, aiming at bringing together Qingdao's expats and the local community to share this wonderful tradition.
When: December 2 – 11, 2011
Venue: North Gardens, InterContinental Hotel (青岛海尔洲际酒店)
Address: 98 Aomen Lu / 澳门路98号
More info: info@qingdaoexpat.com
With more than 20 tents from many different countries as well as local shops, offering a wide variety of goods (homemade gifts, Christmas accessories, candles…), this year's market will also be bigger than ever. There will be daily stage performances from local schools and artists as well as a kids' entertainment tent to make sure the little ones will enjoy this market as much as the elder ones. And since a true Christmas Market experience is never complete without the foods & drinks, there will be all the staples such as Bratwurst, Glühwein, beer, homemade cakes & cookies and so on.
However, Christmas is much more about giving than it is about receiving, the Expat Charity Committee will use this opportunity to raise more funds in order to support the less fortunate ones in Qingdao. They will sell homemade traditional Christmas food and also have a Flea Market Tent, where both new and used children's clothes and toys, CDs& DVDs as well as kitchenware are for sale. Therefore, the Expat Charity Committee will need your support:
If you are curious how things evolve, check out the market's blog
If you wish to contribute – either by renting a tent, volunteering, by donating goods for the flea market or by donating cakes, cookies or soups – please get in touch. All help is greatly appreciated! We are looking forward to share with you the wonderful Christmas tradition!
Market Schedule
Monday – Friday: 17:00 – 21:00 hours
Saturday & Sunday: 12:00 – 20:00 hours
Organizer:
Qingdao Expat Charity Group
InterContinental Hotel Qingdao
Participants:
Local enterprises, hotels and restaurants
Foreign companies
Business associations, clubs and country representatives
Attractions:
Seasonal food & beverage from around the world
Christmas decoration and goods for sale, Flea market
Live music performances (Daily)
Arrival of Santa Claus (Daily)
Kids activities daily (weekday 17:00 – 19:00, weekends 12:00 – 19:00)
Objective:
Our mission is raising money to assist needy Qingdao area children and to connect cultures of East and West through the event of Christmas.
Visitors:
International and local citizens of Qingdao
History of Christmas Markets
Records indicate Christmas Markets have been in existence since the 1300's in Germany during advent. A blend of homegrown artisans, artists, craftsmen, traditional foods, seasonal beverages, and music; they have become a favorite outdoor gathering place for families and friends during the holiday season.
These markets have an amazing drawing on locals and visitors alike. As folks mingle and shop for the many unique hand-made works of art and crafts, the foods and aromas become another important interest for everyone.
Grilled sausages, potato pancakes, roasted chestnuts are an attraction as are the seasonally appropriate warm beverages. Of course carolers and musicians contribute to the whole atmosphere too. A plus are the traditional huts, which collectively resembles a quiet and charming decorated small village.
The growth and expansion of Christmas Markets throughout Europe over the centuries is remarkable. Today, in many countries in western and East Europe, the Nordic and Baltic States, every city and town has at least one Christmas Market. There is no doubt that as the winter season arrives and the outdoor Temperature begins to cool everyone waits in anticipation for the Christmas market to open. It has been this way for hundreds of years.
In the style of the old world the Qingdao Expat Charity Group will open its first Qingdao World Christmas Market at the InterContinental Hotel Garden. Come and experience a little of European charm.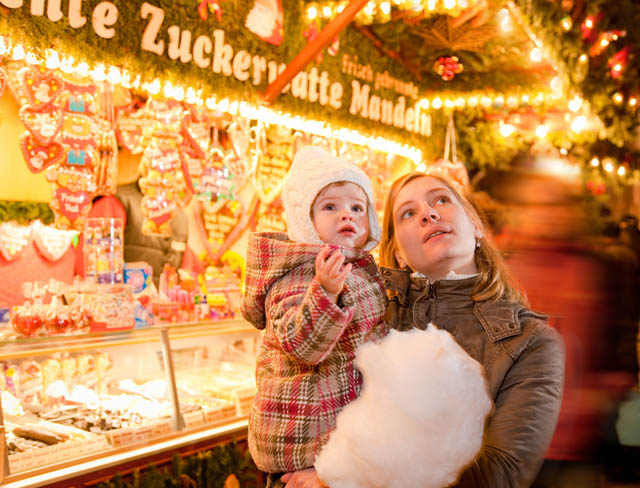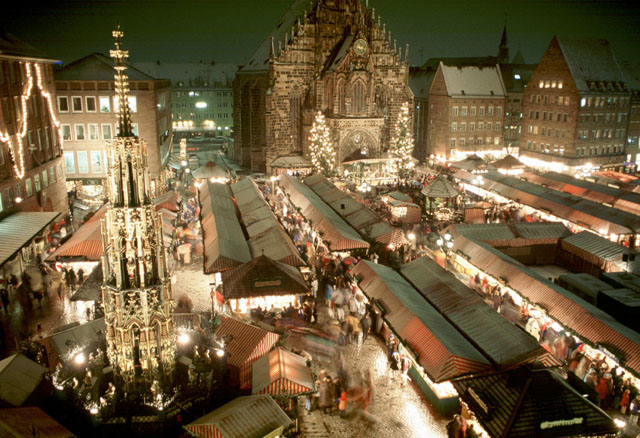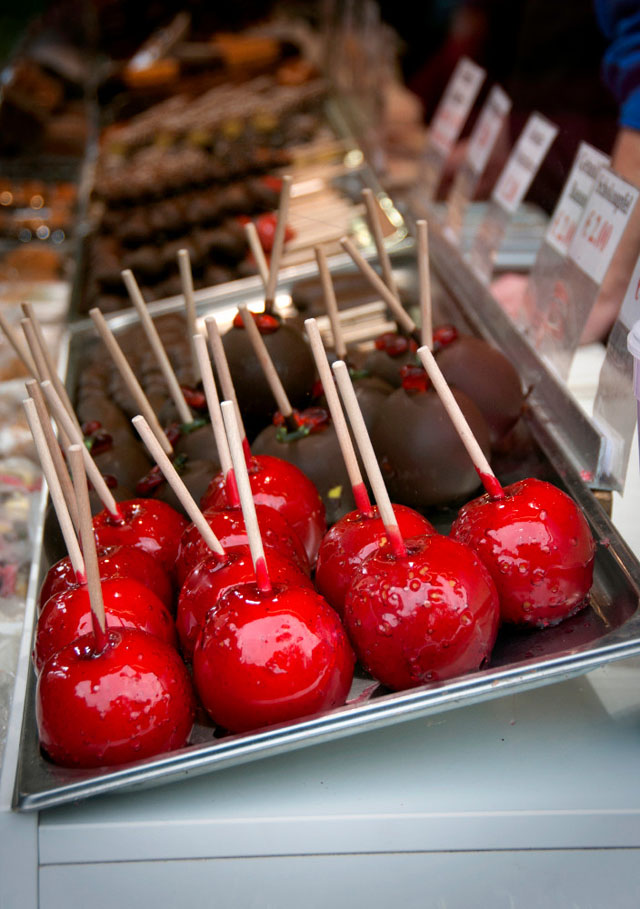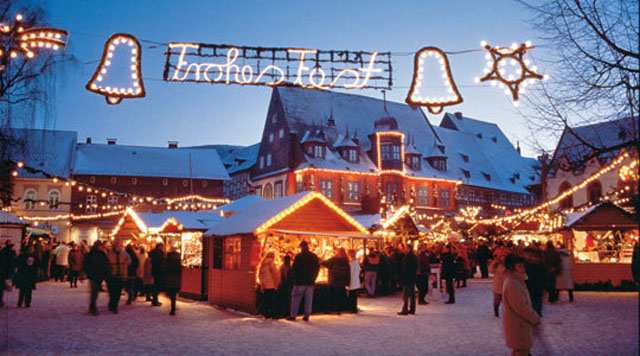 The Organizing Committee
The Qingdao Expat Charity Group (QECG) is a committee of volunteers made up of people originating from Germany, Belgium, China, The Netherlands, Slovakia, Israel, Australia, and the U.S. The membership is always changing as families arrive in Qingdao and then depart for their home countries or new country assignments.
Fund raising continues throughout the calendar year, including weekly Mahjong games, Panto performances, Charity lunches & dinners, Summer Dance, Guided Historic "Tsingtao" Tours, Qingdao Expat Magazine donation, the Qingdao Expat Winter Ball and this year for the first time – Qingdao International Christmas Market.
Being a Charity Committee member is more than just attending monthly meetings, you are welcome to go on a day trip to visit rural schools and meet students we are sponsoring and along with looking at school structures the teachers are asking for help to repair. Or, you may spend an hour meeting with a Qingdao heart surgeon and nurses and see children before and after their surgeries and sometime meet their parents.
We welcome you to join with us in our Mission to assist needy Qingdao area children. It is such a wonderful fulfilling experience to help these children.
InterContinental Qingdao is the venue provider (supply of power, light and tables) for Qingdao International Christmas Market and is assisting QECG in all matters of operation and marketing.
Christmas is celebrated by majority of these countries however the rituals and traditions vary from country to country. At the Qingdao World Christmas Market we want to share the diversity of Christmas traditions with the international and local community of Qingdao.
How can you contribute to Qingdao World Christmas Market?
By renting a Christmas booth. 2 tables with power/lights per day 1500 yuan RMB. Contact us to secure your Christmas Booth at the Qingdao International Christmas Market.
By collecting and donating 2nd hand goods in your company for the Flea Market. We will pick up your collection from your company office during the 4th week of November.
For any questions, please contact Gabriele Wassermann on 186.6027.3536 or email us.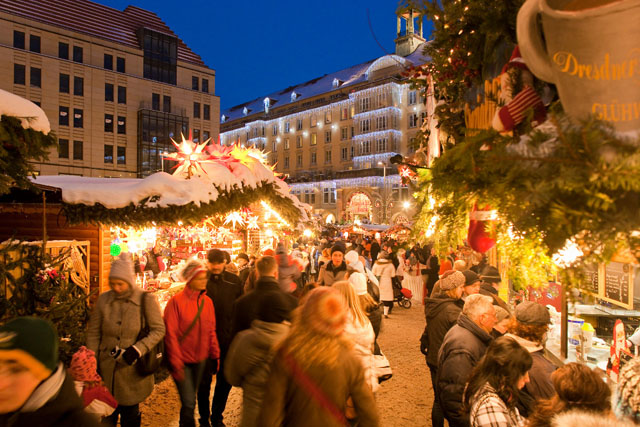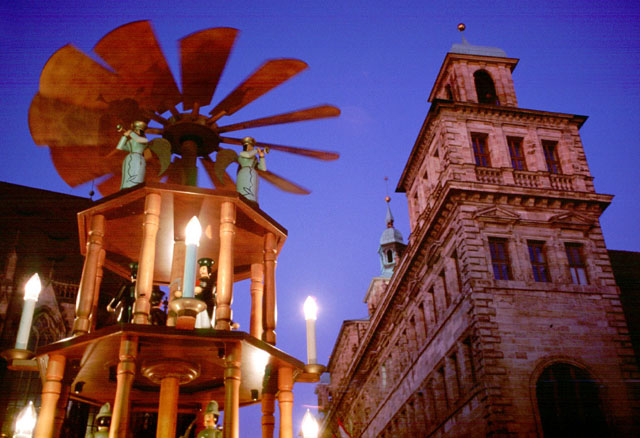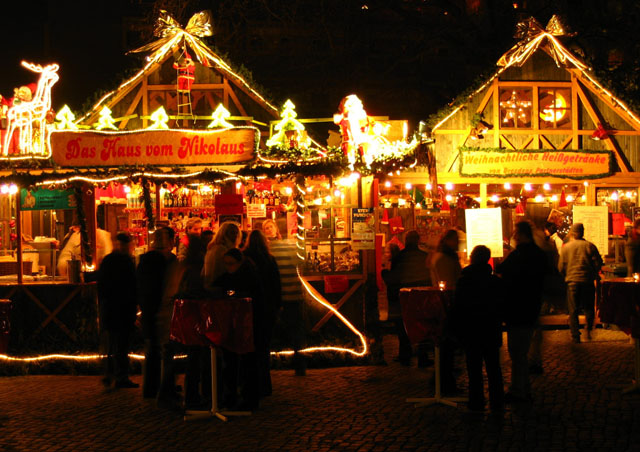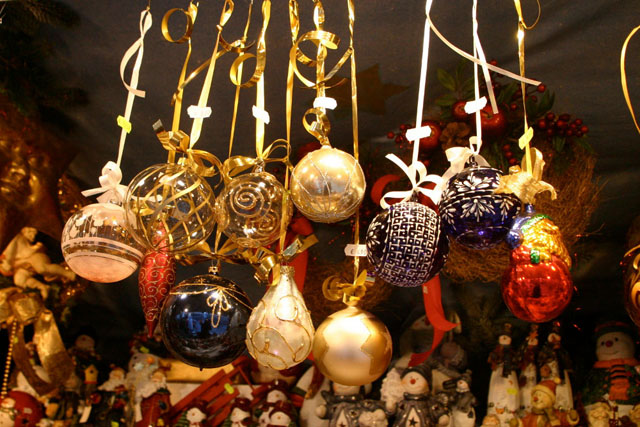 Relevant Links:
Qingdao Christmas Market Online
Qingdao Expat