The Qingdao Double Star Eagles take on Jilin Tigers at Qingdao Sports Center (Guoxin Arena) in Qingdao on December 4, 2012. The Qingdao squad's "problems are many" and the Eagles are on their second coach of the season already – get the story at Niubball.
When: December 4, 2012 (7:30 pm Tip Off)
Venue: Qingdao Sports Center Guoxin Arena / 青岛体育中心国信体育馆
The Eagles are in dead last, but so are the Tigers, so whichever team wins is going to leave the other as the worst one in the CBA. Come cheer on T-Mac as the Eagles (0-4) look for their first win of the season. Check out a photo of the venue and a map below.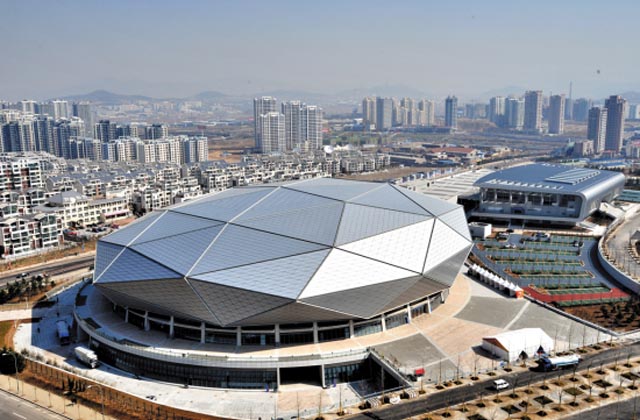 Relevant Links:
Wang Zhizhi and Bayi beat T-Mac and Qingdao Double Star
NiuBBall (English)
Official CBA website (Chinese)
Official Qingdao Double Star website (Chinese)