The Qingdao Double Star Eagles take on Bayi Fubang at home in Qingdao on December 11, 2011. The Eagles are on a losing streak and have fallen to a tie for last place in the CBA standings. The Bayi team features the first NBA player from China, Wang Zhizhi (王治郅).
When: December 11, 2011 (7:30 pm Tip Off)
Venue: Qingdao University Arena
More Info: 8268-4351
The teams meet at Qingdao's CBA basketball venue, the Qingdao University Arena. Tickets are available at the gate (enter via south gate on Hong Kong East Road). Check out the full CBA standings on Asia-Basket.com. Check out the Qingdao University Arena location on Google Maps here.
Anyone interested in working as a part time commentator covering the CBA in Qingdao, check out this forum post by RT Sportscast.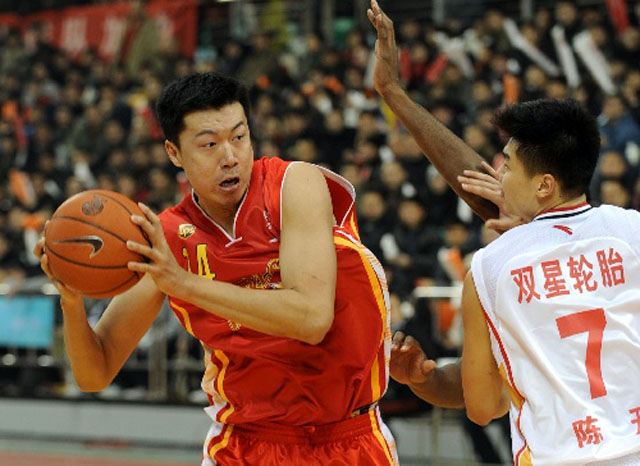 Relevant Links:
NiuBBall (English)
Official CBA website (Chinese)
Official Qingdao Double Star website (Chinese)