Qing Song (青松) performs at Downtown Bar in Qingdao on March 31, 2013. The Shandong native folk singer emulates Bob Dylan, noticeably in the acoustic guitar and harmonica combo favored by the early Zimmerman and Qing Song alike. His current tour is called Back To The Nest (see full event poster below).
When: March 31, 2013
Venue: Downtown Bar
Address: 100 Nanjing Lu (Creative 100) / 南京路100号
Tickets: 30 yuan (RMB) advance / 40 at door
Downtown Bar is in Building 3 of Creative 100, the creative industries park complex located northwest of the Nanjing/Jiangxi Lu intersection in Shinan district. View a map to the venue and a couple videos of Qing Song performing live below.
Listen to music of Qing Song on Douban.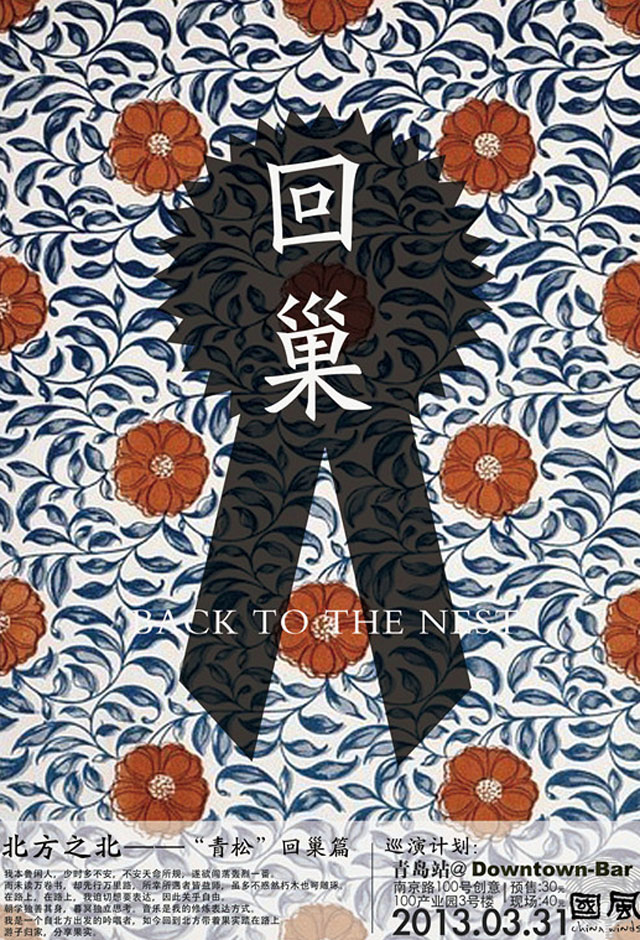 Relevant Links:
Listen To Qing Song
Creative 100 Online