Browsing through the beer section in Jusco, I happened to look up towards the top shelf where the cans of Tsingtao Beer are always chillin'. Instantly I noticed an unfamiliar design on one of the cans. This new design appears to be a special series of Tsingtao and possibly an ongoing theme introducing scenic spots in Qingdao. The new can prominently features Qingdao's famous Zhan Qiao Pier in a classical style with the words 'Scenic spots in Qingdao, Zhan Qiao' written in a small cursive script.
My first thoughts were maybe this is actually a new special brew of Tsingtao Beer. The brewery uses different can and label designs in different markets around the world and offers commemorative cans to mark special occasions such as the 2008 Olympics and Chinese New Year, so perhaps this is a new summer series for collectors. The price for the new Zhan Qiao can is slightly more expensive than the original but the alcohol percentage is actually lower instead of higher (3.7% vs 4.3%).
Compared side by side with original Tsingtao in a can, there appears to be no major difference, as the beer in the new style can still has that same Tsingtao flavor but with slightly less alcohol content. So even though the new design is nice, I wouldn't purchase it other than for its souvenir value, that is of course if you like beer as a souvenir or collect cans. Still, it's nice to see a change in design on these cool new cans from Tsingtao Beer.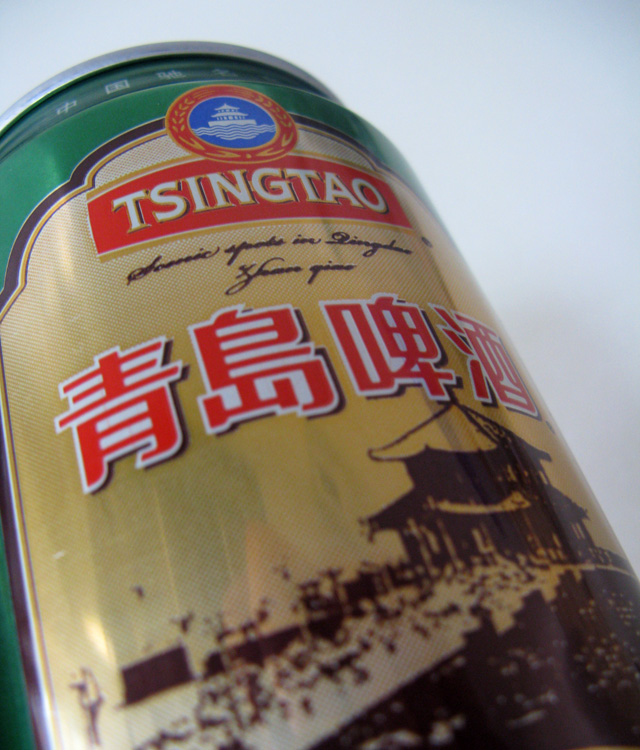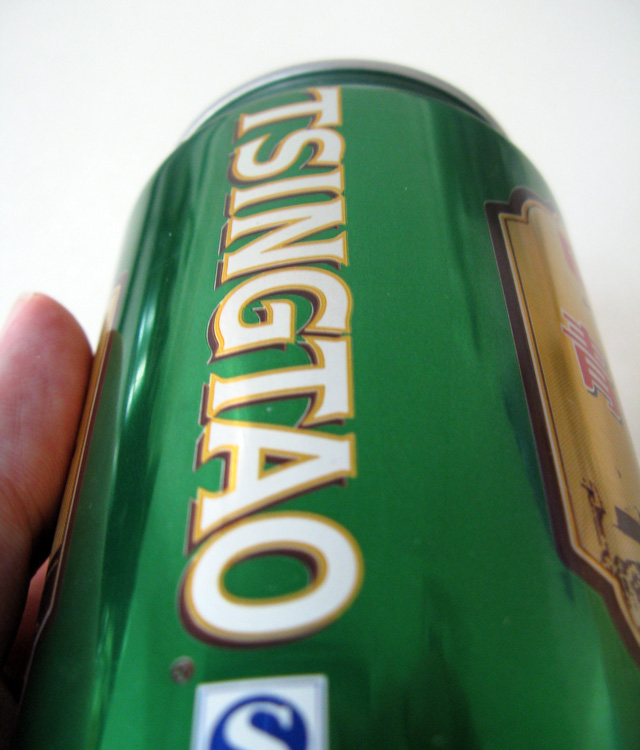 Relevant Links:
Tsingtao Beer Official Website (China)
Tsingtao Beer Official Website (USA)
Tsingtao Beer Official Website (UK)