May 31, 2014 in About Qingdao, Events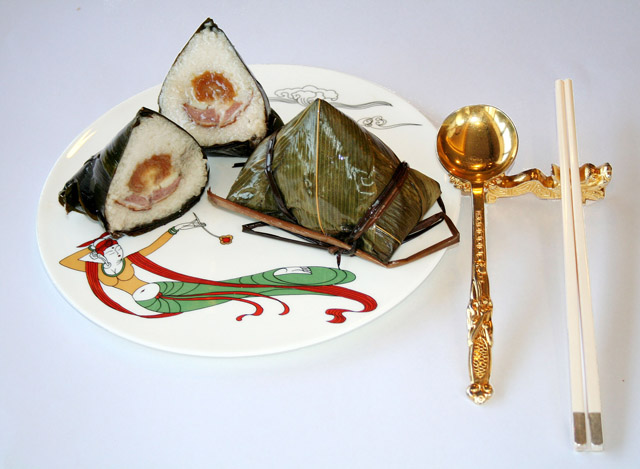 Dragon Boat Festival (Duan Wu Jie/端午节), the 5th day of the 5th month on the Chinese lunar calendar, falls on June 2, 2014. There is a 3 day holiday in China from May 31 to June 2, 2014.
Duan Wu Jie involves the legend of the poet Qu Yuan (Chu Yuan/屈原), who committed suicide by jumping into a river. Local villagers then attempted to distract the fish by beating the water and throwing in food such as zongzi, a signature feature of the holiday.
The main food eaten on the holiday, sticky rice dumplings (zongzi/粽子), are a triangular shaped bit of sticky rice wrapped in leaves such as banana or lotus. Popular fillings for zongzi include date, peanut, or pork.
Enjoy the holiday – have some zongzi and wish all your friends in Qingdao, "Duan Wu Jie Kuai Le – 端午節快乐"
.