October 19, 2013 in Events, Music
Low Wormwood (低苦艾) performs at Downtown Bar in Qingdao on October 20, 2013. The modern folk rock band from Lanzhou is signed to the Maybe Mars label.
Downtown Bar is in Building 3 of Creative 100, the creative industries park complex located northwest of the Nanjing/Jiangxi Lu intersection in Shinan district. Call 134.5524.7795 for more info. Check out a map to the Qingdao venue below. Listen to the music of Low Wormwood on Douban.
When: October 20, 8.30 pm
Venue: Downtown Bar
Address: 100 Nanjing Lu (Creative 100) / 南京路100号创意园
Tickets: Advance 70; Door 90 yuan (RMB)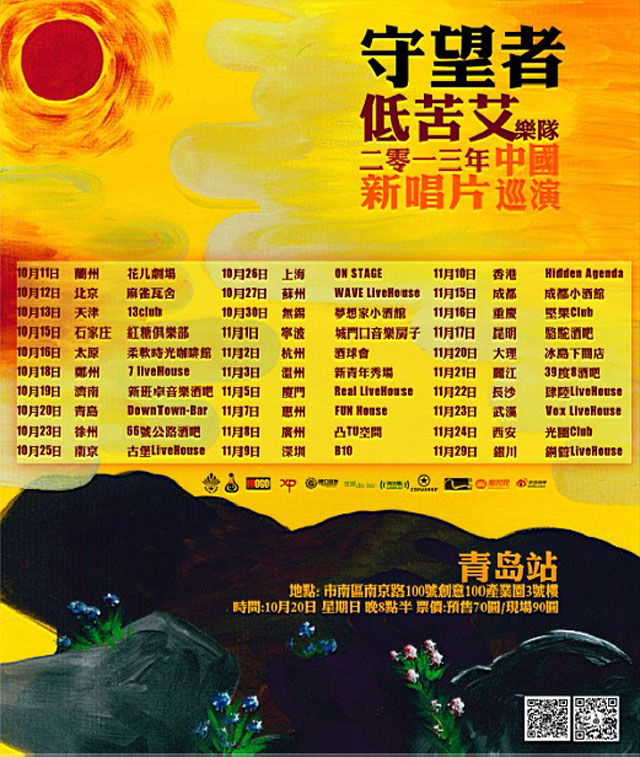 Relevant Links:
Low Wormwood on Douban
Low Wormwood on Rock in China