P.K.14 performs live at Downtown Bar in Qingdao on August 29, 2013. Downtown Bar is in Building 3 of Creative 100, the creative industries park complex located northwest of the Nanjing/Jiangxi Lu intersection in Shinan district. Call 134.5524.7795 for more info. Listen to the music of P.K.14 on Douban. Check out a video of the band performing live in Beijing and a map to the Qingdao venue below. Read an extensive bio of the band by James Bollen on Rock In China.
When: August 29, 2013, 9 pm
Venue: Downtown Bar
Address: 100 Nanjing Lu (Creative 100) / 南京路100号创意园
Tickets: Advance 60 yuan (RMB); Door 80
The abbreviated name P.K.14 is a continuous play on words. Primarily standing for Public Kingdom for Teens (青春公共王国), known to also stand for Pent Kilowatt One More Than Thirteen, Pelikan Kraut Seven Times Two and Psycho Killer Two Less Than Sixteen amongst others…

Founded 1997 in Nanjing by Yang Haisong, Sun Xia, Xu Feng and Yang Sen. P.K.14 played their first show in December of 1997 and since then they have released three albums and toured China and Europe extensively. Current line-up has gradually come together during the last five years. The band is self managed and have released their material through Maybe Mars, Modern Sky Records, Sub Jam and Kuguabang.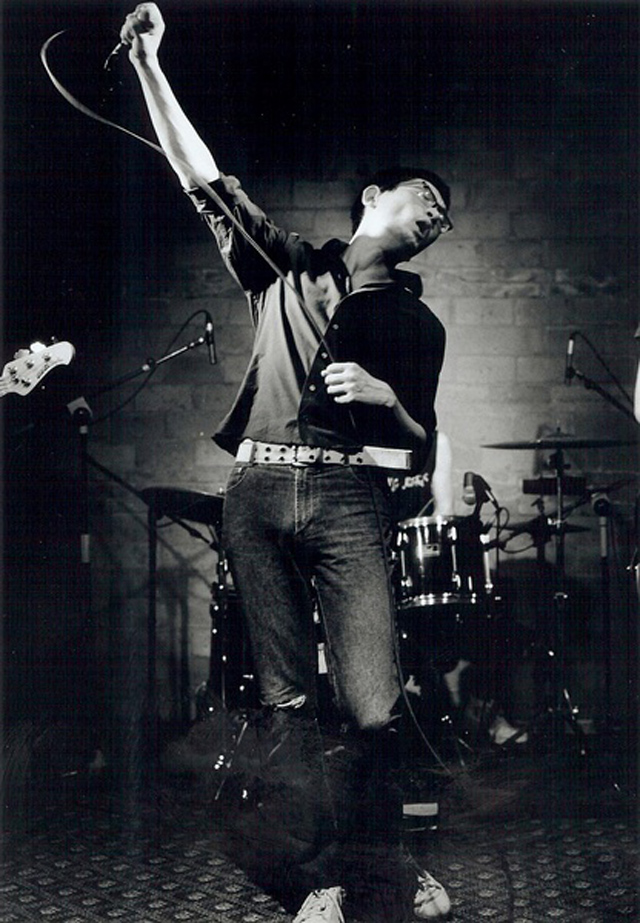 Relevant Links:
More info on P.K.14
P.K.14 on Maybe Mars
P.K.14 on Rock in China
Creative 100
Image Credits @ James Bollen