UPDATE: This show was beset with venue difficulties, changed twice, finally ended up at Club NY, thanks Neil for making it happen in the end. Thanks Michael and band for coming and jamming out at Xiao Long's place (thanks Xiao Long!)
The Michael Blake Trio performs at Cape 3 in Qingdao on October 19, 2012. The Canadian born saxophone player and composer lives in Brooklyn (NYC) and is on a tour of China during Autumn 2012. Rounding out the trio for this special one night only show in Qingdao is Samuel Blaser on trombone (record review) and Michael Sarin on drums (featured in April 2012 issue of Modern Drummer).
Time: October 19, 2012, 8 pm
Venue: Cape 3 / 海角3号酒吧
Address: 59 Donghai Dong Lu, Bar Street Polar Ocean World / 东海路59号酒吧一条街(极地海洋世界内)
Info: 187.0542.0575 / 138.5327.6763
Blake was last in Qingdao in 2010 with Peter Scherr, Teddy Kumpel, and Tommas Cappelleto as the leader of the Tectonic Quartet.
Tickets are on sale now – call 187.0542.0575 or 138.5327.6763 for more info. Ticket inquiries can also be made via email here and here.
Cape 3 is located along the coast on the Bar Street in Polar Ocean World on Donghai Lu in eastern Qingdao near Shi Lao Ren and the Qingdao Sculpture Park. See Google map below for directions to the venue.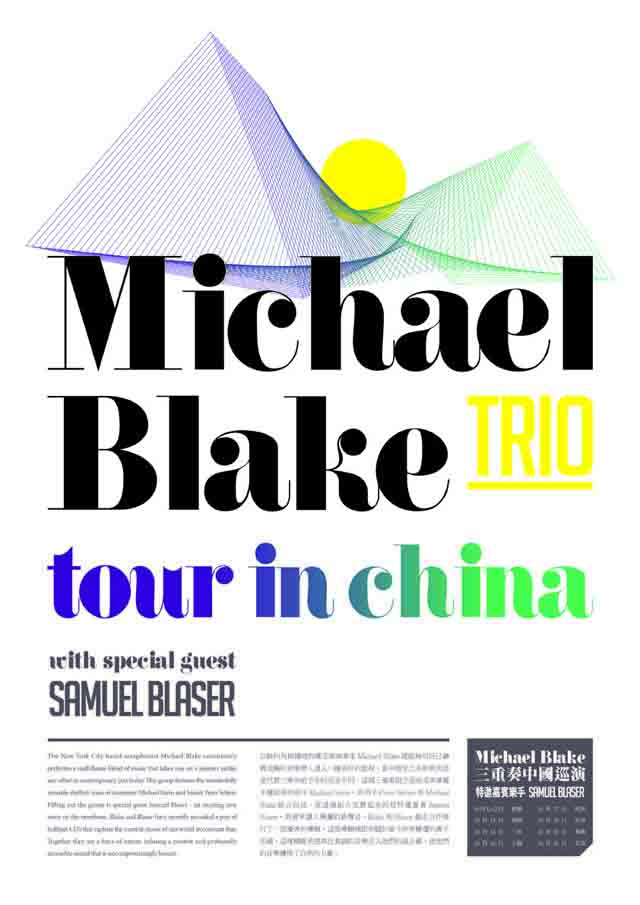 Relevant Links:
Ticket Info Email