Maze will play at the Owl Bar on May 8. More info on the band and their music on their Myspace.
In the band's own words:
Maze: Stream of Consciousness rock band. Was born in nothingness, follow the consciousness of the slurry into the illusion of hidden whirlpool. Low vision, sound from a nuclear explosion like jumping into instant turmoil, all the dim sound of bursting after the burst of agitation in the given rise to redness of the skin, or in the icy silence of the steel strings, echo in the mountains between all the poetic depths of the sea to kill the moment.
When: May 08, 8:00 pm
Venue: Owl Bar / 猫头鹰酒吧
Location: Olympic Center Bar Street / 奥帆中心酒吧街
Tickets: 30 yuan (RMB) / 票价: 30元
More Info: 136.7886.8624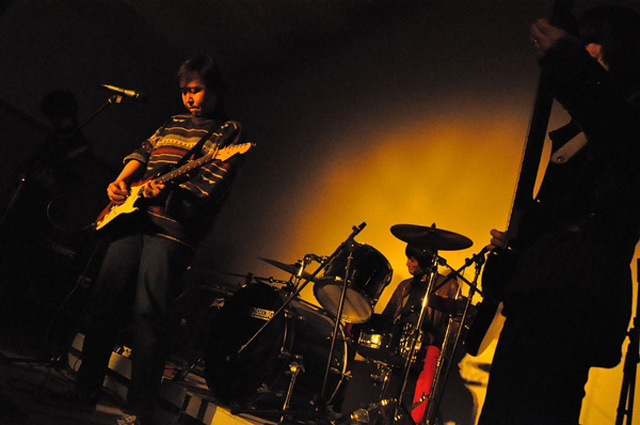 Relevant Links:
Maze on Myspace
Maze on Douban
Nojiji Young Team