Qingdao born and bred fashion designer Xander Zhou showed his latest work at London Men's Fashion Week on June 15, 2012. Xander credits his clothes as being "made on another planet", though he currently works out of his studio in Beijing.
His collection at the 2012 London Men's Fashion Week was called "not one for wallflowers". The reviewer remarked that the "dramatic flourishes included oversized, textured trench coats with neckerchiefs, and long or short overalls that models wore with very little underneath – except for a tattoo or two".
Check out a slideshow of Xander's collection shown in London.
Recently Women's Wear Daily featured an article on Xander, his development as a designer and his latest collection. Check out excerpts from the piece below as well as some pics of his work from his website.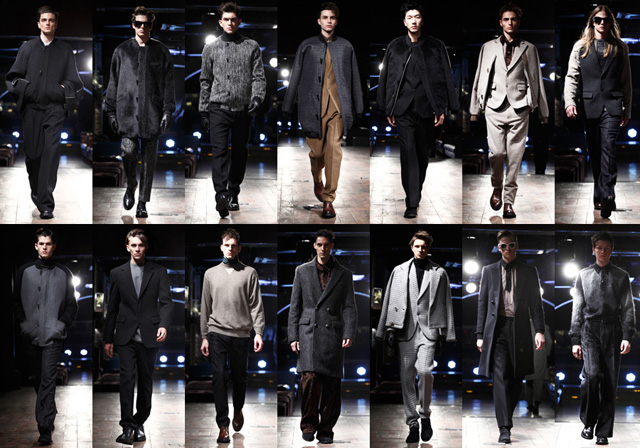 Xander Zhou, a 30-year-old men's wear designer who is heading to London Fashion Week in June. "It's too much," he says. "I don't want the burden to glorify my Chinese-ness through high collars and woven buttons; it's not my job to spread Chinese culture. I am one designer. It's too heavy for me."

It's true there are none of the usual symbols of Chinese design in Xander's latest collection. Instead, he says his inspiration came from photographs of boys in a Scottish castle. "I like the way their clothes were bloated and distorted by the wind," he says. "It's about translating the rustic nature of the countryside into urban sophistication."

Xander is not the Chinese you'd expect. He represents a new globalized generation. He grew up in the seaside city of Qingdao and comes from a family in the construction business. "My mother never forced me to do anything I didn't want to do," he says. "She was very liberal for her generation of Chinese." Xander notes that he was not a good student but managed to get into Beijing Industrial Engineering Institute.

He dropped out before the end of the first year. "My mother did not protest at all, the fact I got into university has already given face to the family. So I could drop out afterward," says Xander. While in Beijing, he befriended students from Holland, so he decided to go there. "I went to check it out," he says. "I just wanted to see what it was like outside of China."

After his studies, Xander interned with Den Haag for a year. "I knew I wanted to do my own label, in China," says Xander, who considers himself lucky to have come back to his homeland at the right time. In 2005, Chinese fashion design was just beginning to get some attention. So Xander's first collection, dubbed Mass Production, was an instant hit and he became a darling of the Chinese fashion press as well as mainstream media. "I was happy that I was so lucky. I took every interview; I went to every party. Then I realized, I am a designer. I have to get back to work," he says.

Work today is in Xander's own studio-showroom in an industrial compound that has been turned into a series of creative studios in the southeastern part of Beijing.

The day I visit, Xander is shooting his look book in his black-walled showroom. His puffed-up trenches and well-tailored Windbreakers have all the urban sophistication of Europe, and nothing typical at all from China. Xander says he visited Scotland with Johnny Walker: It was the first time he stayed in a real castle and it inspired him.

Despite the fact there is nothing symbolically Chinese in Xander's design, his cryptic label, "made on another planet," seems to be a dead giveaway that he is consciously avoiding the "Made in China" label. "Not really," says Xander, when I challenge him. "It doesn't matter, people know it has to be made here. Besides, to Westerners, China is another planet."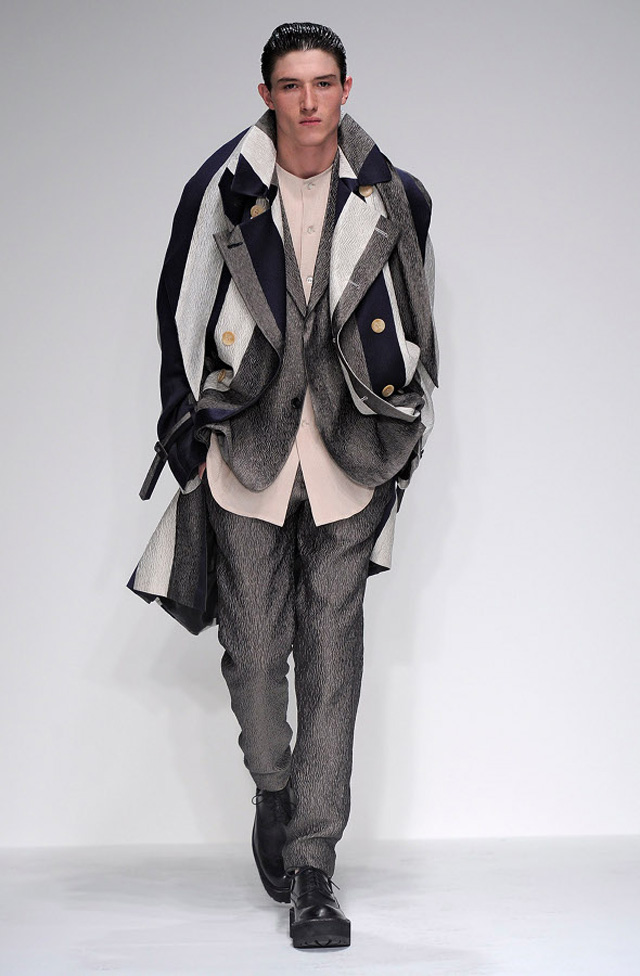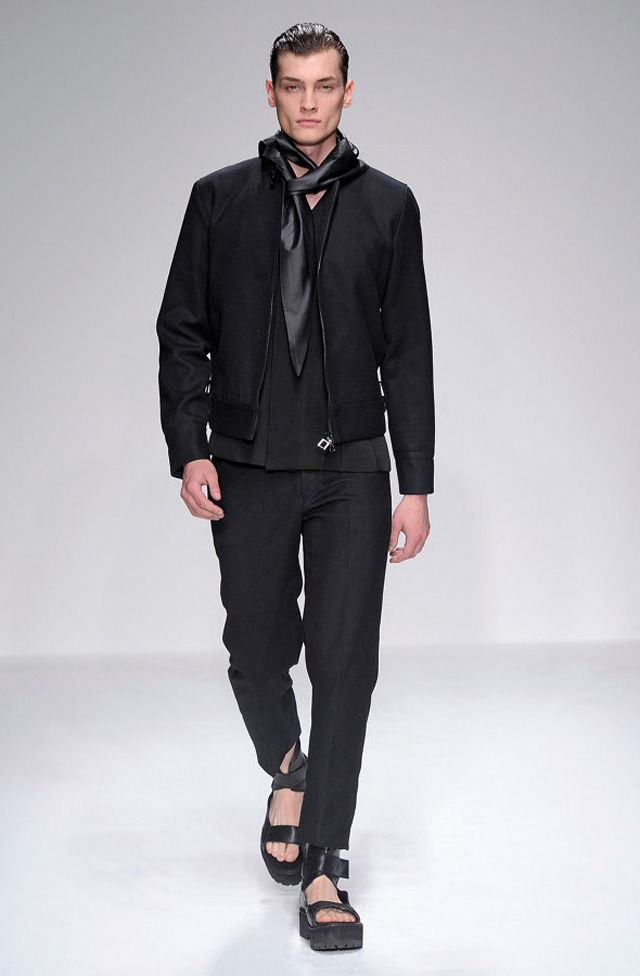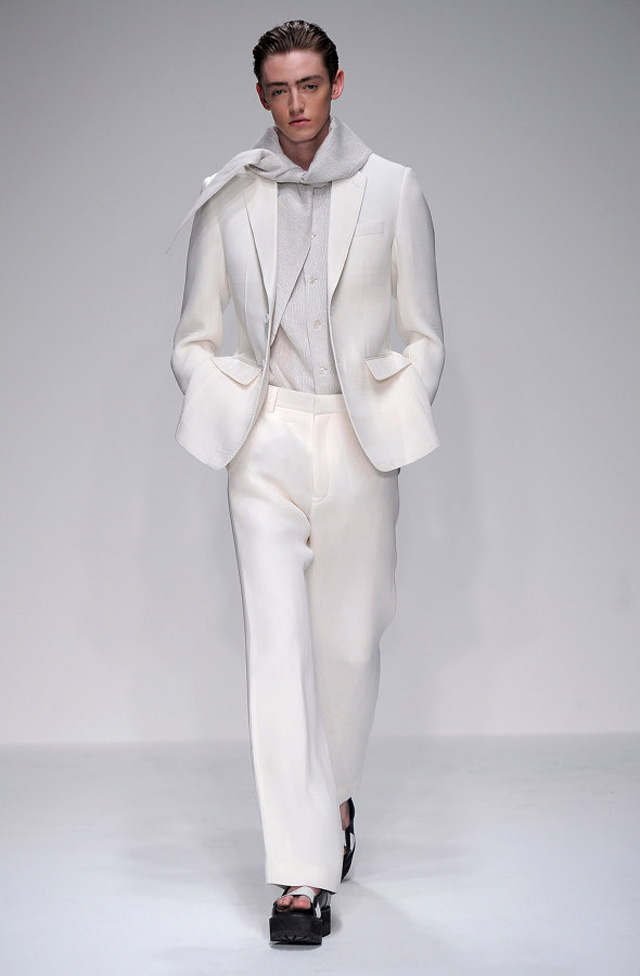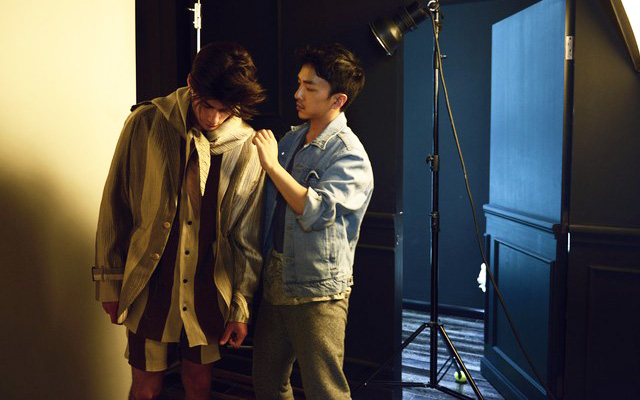 Relevant Links:
Xander Zhou Official Website
Image Credit @ Tim Jenkins from WWD.com (final image of Xander and model)