Lao Wei (老尾) performs in Qingdao at the King's Head Pub on November 2, 2011. The Guangzhou based singer/guitarist describes his music as Folk Punk. He was a founding member of the band Samo in 1999.
Tickets are 40 yuan at the door (30 in advance at the pub). The King's Head Pub is on Xinyi Lu south of Ningxia Lu, west of Zhonglian Plaza. For more information, call 8583.9898 between 7 pm and 2 am.
Watch a video of a live performance by Lao Wei (aka Lao Wei Ba/老尾巴). Listen to his music on Douban.
Time: November 2, 8.30 pm
Venue: King's Head Pub / 国王头像酒吧
Address: 11 Xinyi Lu / 新沂路11号
Tickets: 30 yuan (RMB) advance, 40 door
Tel: 8583.9898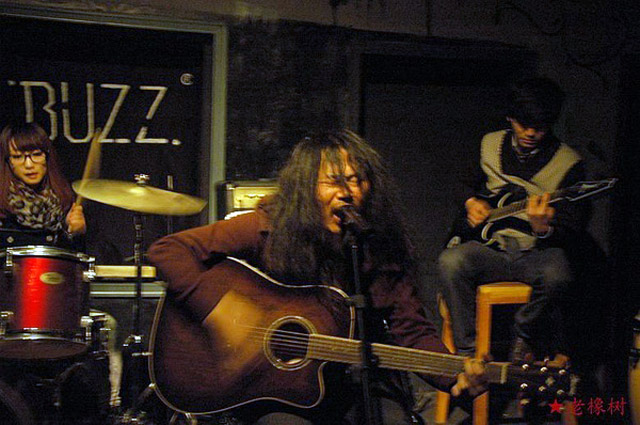 Relevant Links:
Lao Wei on Douban
King's Head Pub on Google Maps