Old Street (Lao Jie/老街) will play in Qingdao on October 18 at the Owl Bar (aka sHooters) in the Olympic Sailing Center. Modern Chinese folk with occasional hallucinatory/dissonant tendencies.
When: October 18, 8 pm
Venue: Owl Bar (sHooters) / 猫头鹰酒吧
Location: Olympic Center Bar Street / 奥帆中心酒吧街
Tickets: Advance 40 yuan (RMB), Door 50 / 预售40, 现场50元
More Info: 136.6886.6600
Listen to Lao Jie (Old Street/老街) on Myspace and on Douban.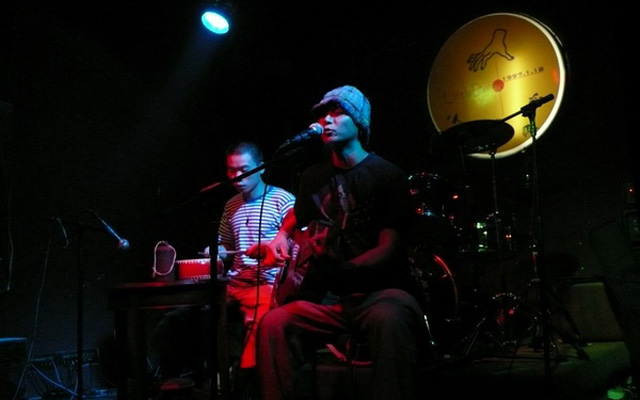 Relevant Links:
More pics and info on Lao Jie (Chinese)
Lao Jie on Douban
Lao Jie on Myspace