Five pre-fabricated houses made by German builder Huf Haus are to be placed along the Qingdao coast in a Hisense real estate project called Golden Coast Residential Complex. Huf Haus is reported to be "the world's leading company in selling houses in the Bauhaus tradition based on American timber framing". Hisense ordered the five houses in 2008 and three have already arrived in Qingdao, with a fourth on the way, scheduled to reach Qingdao in July 2011.
Huf Haus: Small house? Large house? What counts is the quality of life.
The whole project is planned for completion by the end of 2012, with a total cost estimated to be ten million Euros. The 900 sqm houses are made by Huf in Germany, then packed into specially made air tight containers in pieces and shipped to Qingdao. Check out a video on the custom packing process for the journey from Rotterdam to Qingdao through the Suez Canal. Huf and Hisense are negotiating a second project of 19 homes on a site between Qingdao Liuting Airport and old town. Find out more from this audio report.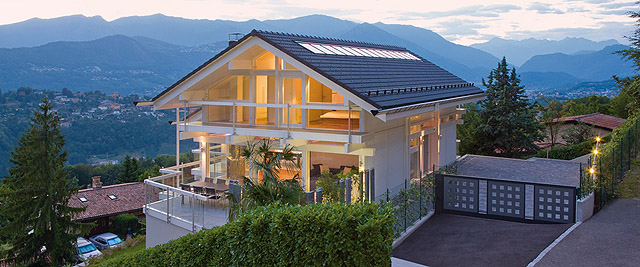 Relevant Links:
Huf Haus
Hisense Real Estate