Hao Mei Mei (好妹妹) performs at King's Head Pub (国王头像) in Qingdao on August 12, 2012. Please note the early start time of 3 pm. The size of the pub and the expressed interest in this show means that not all comers will be able to get in the door. Call ahead for pre-sale tickets.
Time: August 2, 2012, 3 pm
Venue: King's Head Pub / 国王头像酒吧
Address: 11 Xinyi Lu / 新沂路11号
Tickets: 50 yuan (RMB)
Tel: 8583.9898
Listen to the music of Hao Mei Mei on Douban.
The King's Head Pub is on Xinyi Lu south of Ningxia Lu, west of Zhonglian Plaza. For more information, call 8583.9898 between 7 pm and 2 am.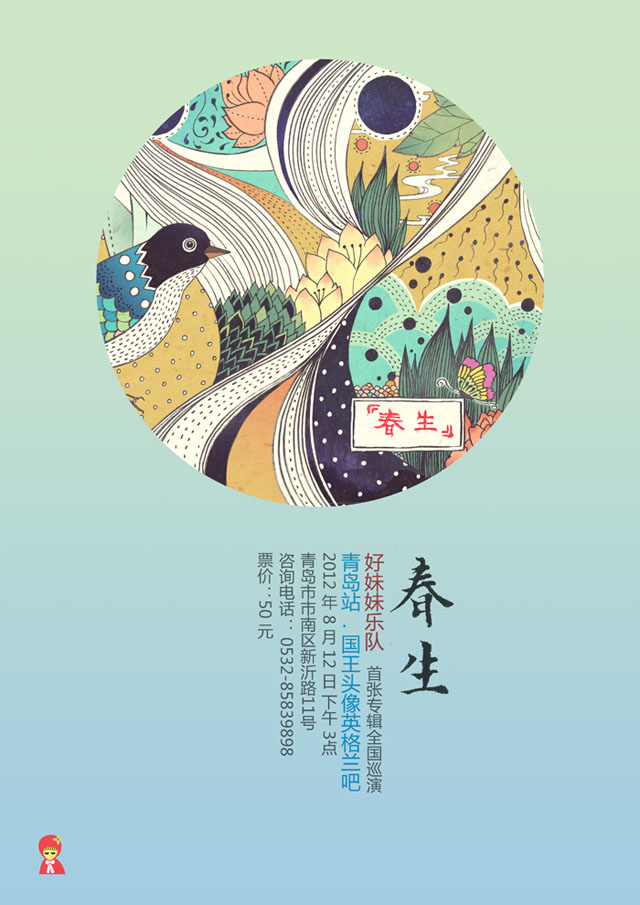 Relevant Links:
King's Head Pub on Google Maps