Fu Cong (傅聪) performs at the Qingdao Grand Theatre in Qingdao on December 16, 2011. Watch a video of Fu Cong playing live here. Fu was a student of the founder of the Shanghai Symphony Orchestra, Mario Puci. He attended the Warsaw Conservatory (aka the Fryderyk Chopin University of Music in Warsaw) and is considered one of the most authoritative performers of Chopin's works of his time.
When: December 16, 7.30 pm
Venue: Qingdao Grand Theatre / 青岛大剧院音乐厅
Location: 5 Yunling Lu, Laoshan district / 云岭路5号
Tickets: 180-1280 yuan (RMB)
Info: 8395.8807, 8066.5555
The Grand Theatre is near the Qingdao Museum in Qingdao's Laoshan district. Tickets are 180-1280 yuan. Call for more info 8395.8807.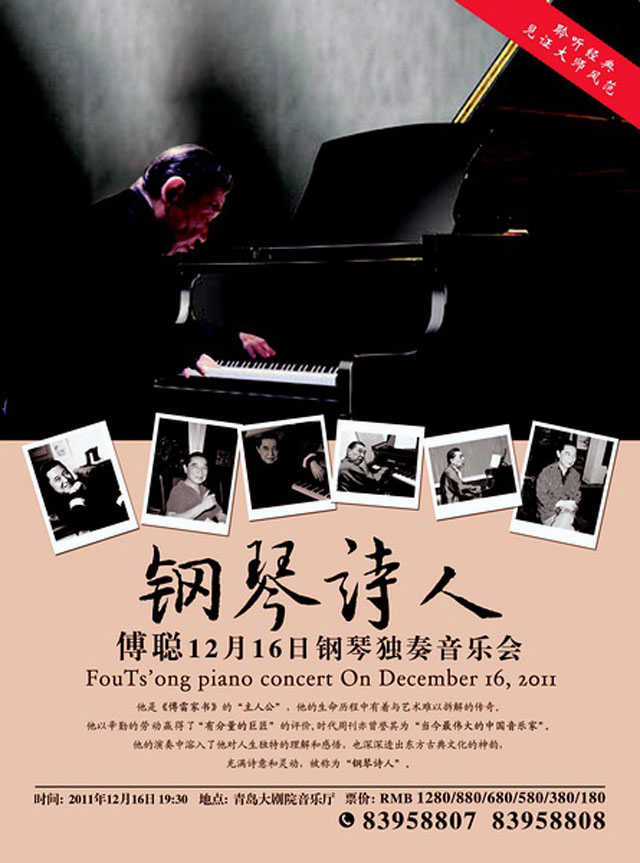 Relevant Links:
Qingdao Grand Theatre Official Website (Chinese)
More Info on Qingdao Grand Theatre