Check out the Vinyl Save The World China Tour 2012 featuring self proclaimed vinyl soldier DJ Jackie at Downtown Bar in Qingdao on June 22, 2012. Listen to Jackie's music at SoundCloud and on Douban.
When: June 22, 2012, 10 pm
Venue: Downtown Bar
Address: 100 Nanjing Lu (Creative 100) / 南京路100号创意园
Cover is 30 kuai and Tsingtao Beer is free from midnight to 12.30 am – call 134.5524.7795 or email Darwin Monkey for more info.
Downtown Bar is in Building 3 of Creative 100, the creative industries park complex located northwest of the Nanjing/Jiangxi Lu intersection in Shinan district. Check out a map to the venue below.
Jackie, a.k.a. Rockid, is a next generation DJ whose musical roots are strongly influenced by traditional Techno and at the same time making a move to a new sound and mixing. Influenced by the classical Detroit sound, he takes on the spirits and aesthetics of Underground Resistance, Tresor, and Basic Channel.

As an individual feedback to the omnipresent alike digital timbres and sounds all over, he tends to return to the nature of the origin, to put his audience on a musical journey of rough texture but rich in groove and speed.

Jackie is an adventurous DJ who's improvising mixtures of different elements, like sounds from old analog drum machines, some African beats, or industrial bangs are a very personal statement in opposition to DJ sets of no character and spirit.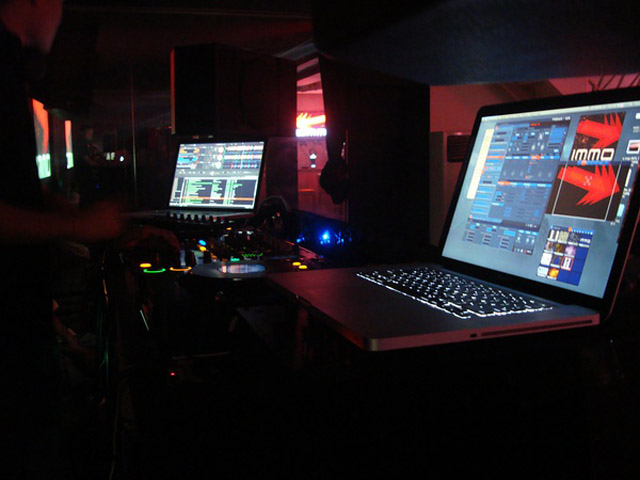 Relevant Links:
Creative 100