Junko Sumino is holding a personal show of her paintings at the best place for cultural gatherings in the Kaifaqu, Kafei 8 Bar and Cafe. Huangdao Kaifaqu is an up and coming district of Qingdao accessible by ferry and soon to be bridge/tunnel, for those who'd like to see how the other side of the bay stacks up against the big smoke and bustle of the city CBD. Junko's work has been exhibited around the world, and now before she heads back to her hometown at the end of the month, Richard at the 8 has been gracious enough to bestow us with a chance to check out her art.
When: April 16 – April 23, 7:00 pm
Where: KaFei 8 Bar & Cafe Huangdao Kaifaqu
Address: 182 Wu Yi Shan Lu / 黄岛开发区武夷山路182号
Info: 159.0899.4401
Junko Sumino 住野 純子
1983 – Born in Gunma, Japan.
2003 – Studied painting and printmaking at Southern Oregon University in U.S.A.
2006 – Received BA at University of Auckland in New Zealand.
2008 – Pursued more printmaking at Hiroshima City University.
2010 – Currently lives and works in Qingdao, China. Returning to Japan end of April.
Previous Exhibitions
2003 – WOMEN
Key of Café Gallery, Oregon, U.S.A.
2004 – The World Changes in the Thinking of an Eye
Group Show, Meyer Memorial Gallery, Oregon, U.S.A.
2005 – Space is Shoot: None of them knew they were robot
Group Show, Stanbeth House Gallery, Auckalnd, New Zealand
2005 – Prints
Artigiano Gallery, Auckland, New Zealand
2006 – POP: Consumer Culture, Shinny Images, The Everyday
Group Show, Artigiano Gallery, Auckland, New Zealand
2006 – Urban Etch
Artigiano Gallery, Auckland, New Zealand
2008 – In Between Moments
Maronie Gallery, Kyoto, Japan
In the artist's own words about her upcoming show:
Feel the Rhythm of the Paint
When I paint, I need to empty my mind and allow my subconscious to express itself on canvas. However when I do so, I can still control the effects of my painting such as choosing colors and materials. At the same time, there are other aspects of the process that seem to be beyond my control like drops and splashes of paint, the layers of color and floating words. Those are the things that happen through my working process which I never know how they will turn out. Also this is the most active part of my painting. When I paint, it's almost like dancing and drinking at the same time, which I believe is the best combination. Maybe I should control the brush strokes like Jackson Pollock did when he created his action paintings. But I have never wanted to know or control the result of what is happening. I just let it flow and through this process I feel the lid, which is situated somewhere in the middle of me, open and all the subconscious energy and creativity burst onto the canvas.

This whole process seems like a self-healing or self-analyzing act such as meditation, psychoanalysis or the interpretation of dreams. Art is also one of the ways to discover yourself. Many artists, including writers and musicians, create their works from both a conscious and subconscious state of mind. For example, Salvador Dali expressed his dreams through his painting. What is in the deep recesses of his mind and subconscious produces itself on the canvas in concrete images. It then becomes obvious to those contemplating the artwork before them. In order to know one's self beyond consciousness, the artist must reach into the sub-consciousness. However, this is not easy. One needs to practice while creating, which is quite similar to meditation where one detaches one's self from thought. Allow the subconscious to influence you rather than the conscious.

Art can also prevent you from becoming mentally ill. My creative source comes from my solitude. Whenever I feel loneliness or anxiousness, my eyes become extremely aware of particular visual around me, which I believe most people are unaware of, such as the darkness of a small dirty alley, the flashy light of a night time train, a crushed cigarette on the ground or the mirrored image of one's self in cracked glass. They are such beautiful objects to me that I can't stop staring at them. Once inspired by them, rather than feeling distressed, I go to my studio and try to spit out all the messed up feelings onto the canvas. This is why I call my painting process a self-healing act.

But how do the viewers connect with this personal self-healing product (work)? I guess this is a matter of one's own experience and memories. If a viewer experiences the same feeling as the artist, he or she might be impressed by that artwork. If you could share the same experience or feelings, it would make it easier to connect with that person's work even though it came from a very personal level.

Beauty is a very personal and diverse experience that many artists try to capture and express through writing, painting, taking photos and making films. Also, the notion of beauty is culturally and socially cultivated by different people groups at different times in history. The notion of beauty varies from species to species and culture to culture. By that I mean that there is no such thing as a definite standard of beauty. What if there was a golden code of beauty in nature? Why would we still express our own notions of beauty?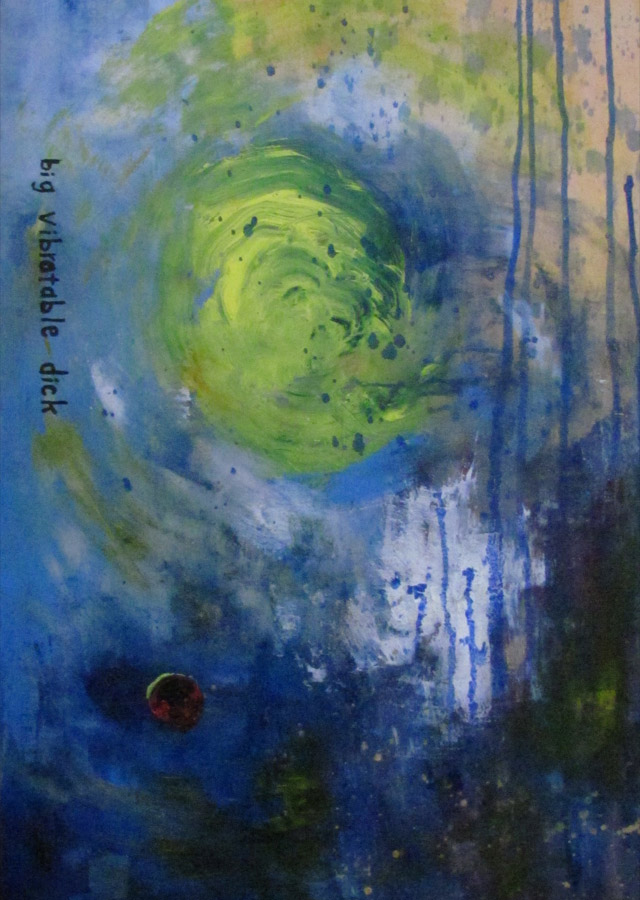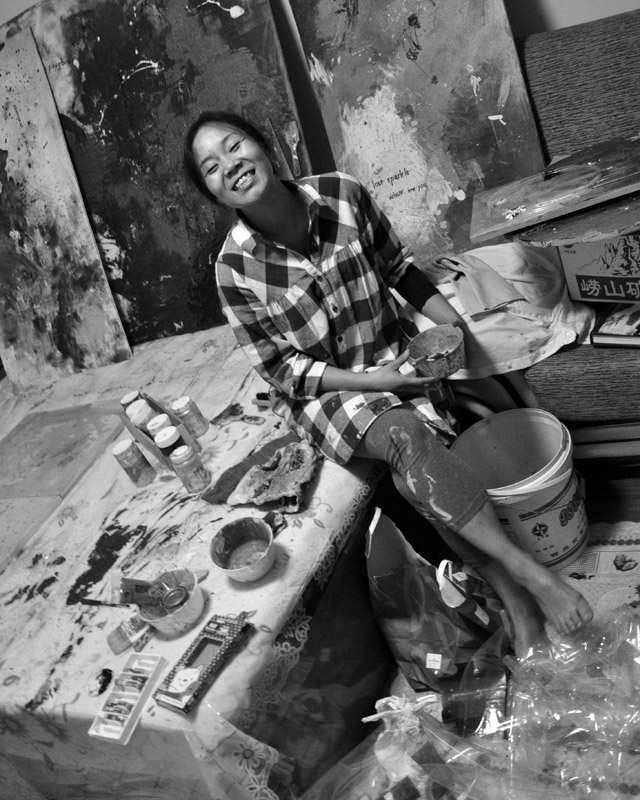 For More Information Contact Junko Sumino
mrmyself729@hotmail.com
137.8066.8798
Photo Credit @ Yann Carpentier