The Chinese FA Cup (branded Toshiba Chinese FA Cup for 2012) is in its 14th edition and one of the teams in the running is Qingdao Jonoon from the Chinese Super League.
Qingdao Jonoon plays at home vs. Guizhou Toro from China League One at Tiantai Stadium (across from Zhongshan Park) on June 27, 2012, in the Third Round (Match 30) of this year's CFA Cup.
Who: Qingdao Jonoon vs. Guizhou Toro
When: June 27, 2012 (3:30 pm Kick off)
Venue: Tiantai Stadium
The Chinese FA cup began in 1984, though it hasn't been contested consecutively since then – e.g., in 2007 it was suspended due to sponsor woes and 2008 Olympics prep.
48 teams are taking part in this year's CFA Cup, including ones from the Chinese Super League (Qingdao Jonoon is one of these), China League One, China League Two, China Amateur Football League, Chinese Collegiate Football League and the Vision China Championship.
For more info on Chinese football, check out this page on China League history – it goes back to the 1910 championship which had only 3 participants!
Teams playing for the cup this year include CSL squads Beijing Guoan (just recently disappointed in a draw with Qingdao Jonoon) and Shandong Luneng Taishan (Qingdao Jonoon arch rivals). Hohhot Dongjin (from China League One, recently moved from Shenyang) and Tongji University are also playing for the CFA Cup.
Another entrant from Shandong is Zibo Sunday, from the birthplace of Cuju, recognized by FIFA as the ancient origin of football.
Check out the full list of teams in English and in Chinese.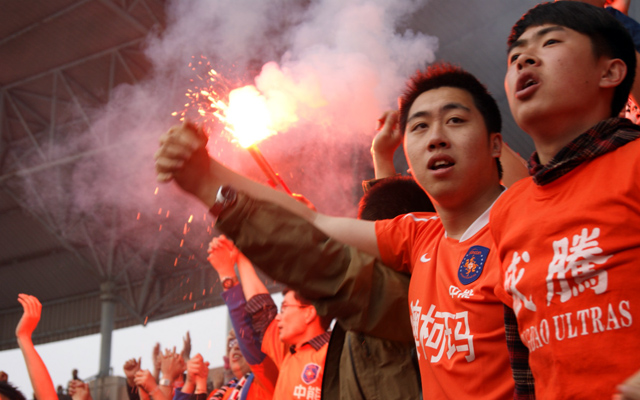 Relevant Links:
China League One (Chinese)
China League History
More info on Guizhou Toro
More info on Chinese FA Cup