Rock band China5 performs in Qingdao at the Owl Bar (aka sHooters) in the Qingdao Olympic Sailing Center on January 8. The band is on tour throughout China to commemorate the release of their EP 一一 (Yi Yi/One One).
When: January 8, 8.30 pm
Venue: Owl Bar (sHooters) / 猫头鹰酒吧
Location: Olympic Center Bar Street / 奥帆中心酒吧街
Tickets: 40 yuan RMB (Students 30) / 票价: 40元 (学生30)
More Info: 136.6886.6600
Listen to China5 on Myspace and on Douban.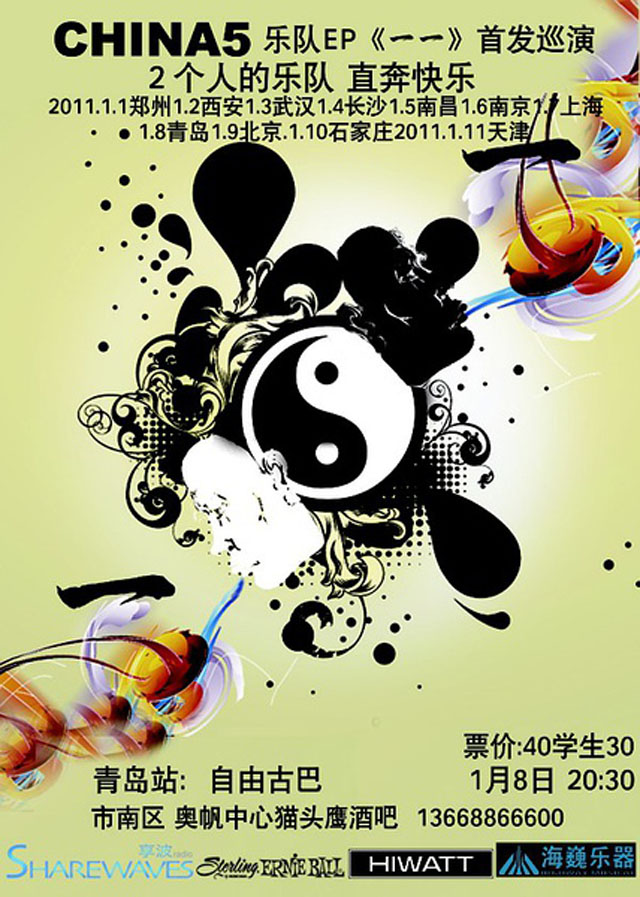 Relevant Links:
China5 on Douban
China5 on Myspace