January 13, 2014 in Photos by Steven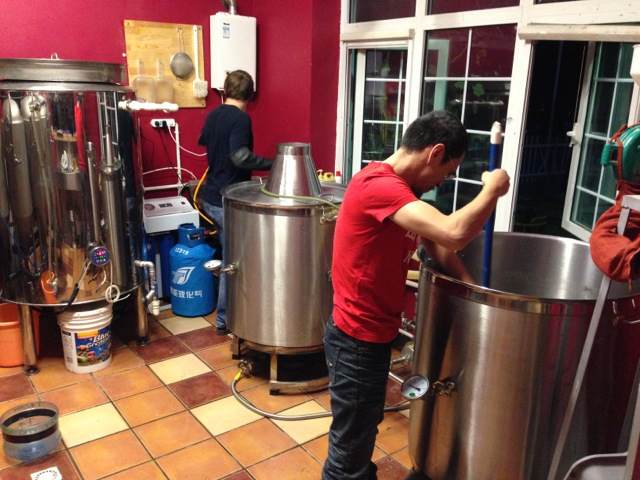 The kind folks at La Villa do an excellent job of keeping the Qingdao bistro stocked with beer. The brew is made with equipment put together by the same team at Strong Ale, a Qingdao original craft brewery renowned for delivering better beer in the town of Tsingtao. Here's a shot of getting ready for some new nectar.
Visit La Villa on Hong Kong Road between Shandong Lu and Yan An San Lu, just 100 meters west of Shangri-La Hotel. Check out Strong Ale Works on Daxue Lu just north of Dongfang Hotel near the original Yushan campus of the Ocean University of China.