Stop press! This show was suddenly cancelled at the last minute on Saturday evening. Full refunds were offered to ticket holders. More information to be provided by organizers and updated here as it becomes clearer what happened to cause the sudden cancellation.

======================================
Updated info on the bands Carrchy and Cold Fairyland, who will appear this coming Saturday, January 16, at the Qingdao Concert Hall. This preview appears in the upcoming issue of Arteffect:
Cold Fairyland: Cool Fusion Melts Minds
Cold Fairyland was founded in Shanghai nine years ago, and ever since then these prog rockers with a Chinese twist have kept moving along a musical road that is full of magic. They have successfully integrated an unprecedented classically fused jazz style into a gothic mold, in the meantime developing a whole new sound for themselves in Chinese music circles. Cold Fairyland has performed across China (MIDI and more); in Shanghai, Beijing, Guangzhou, Chengdu, Inner Mongolia, their sound straddles the provinces. As the band gathers steam domestically, the overseas music machine has taken note: Cold Fairlyland have played music festivals in Finland, Holland, Spain, and Japan, thereby spreading their version of the new Chinese music culture around the world.
Carrchy: Electro Pop Enhances Emotions
When you hear that sound with the pure, brisk voice and avant art electronic music, there is no doubt that it is Carrchy. A shy, silent boy and a girl infatuated with classical Chinese literature… these two youth once lived a peaceful life in a small peninsula city in China called Qingdao, using the simplest equipment to create most of their works. Now they travel around the world to share their music. When you experience Carrchy, both your happiness and sadness will be enhanced by the emotions in their sound. Every song has its flavor and can take you to a different imaginary space. You will share with them the secrets which were hidden by the dust of time in your heart. This is the unique talent of Carrchy.
Original post here:
Hot on the heels of the Zhang Chu show at the Qingdao Concert Hall on January 15, the bands Carrchy (卡奇社) and Cold Fairyland (冷酷仙境) will further stoke the music scene in Qingdao on the very next day at the very same venue. Tickets are available at the venue and in advance by calling 136-6886-7325 or 8297-2871.
Carcchy's music has been described as electro-pop, and the show is bound to be attended by plenty of local fans out to represent for Qingdao, as both Keli and Fly of Carrchy are QINGDAO(nese). The Shanghai based Cold Fairyland terms their music as progressive rock, with the lead composer and arranger LinDi playing pipa to give it a traditional Chinese twist. For more info on the bands and their music, see Relevant Links below.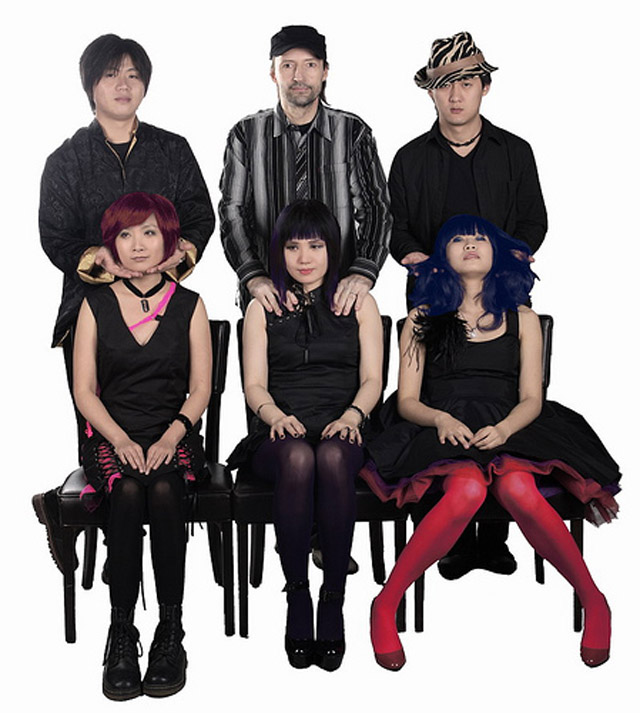 When: January 16, 7:30 pm (Doors Open 7 pm)
Venue: Qingdao Concert Hall
Tickets (RMB): 180 yuan /150 yuan / 100 yuan
Info: 136-6886-7325, 8297-2871
Relevant Links:
Event on Douban (Chinese)
Carrchy Music on Last.fm
Carrchy on Myspace (Chinese)
Carrchy on Douban (Chinese)
Review of Carrchy debut album (English)
Official Cold Fairyland website (Chinese/English)
Cold Fairyland on Myspace (Chinese/English)
Cold Fairyland Image Credit Lemonkono

Concert organized by Beijing's Tree Music and Qingdao's Kadenza Art & Media in cooperation with Yellow Rock China.