Check out the Black & Red New Year's Eve Party at Carnegie's on December 31, 2012. Count down to midnight with old friends, new friends, and strangers. Party starts at 9pm. DJ.JD spinning the tunes. The dress code is guys in black, girls in red. The best costume winner receives a 300 yuan (RMB) voucher.
Time: December 31, 2012
Venue: Carnegie's Bar & Restaurant / 青岛卡内基
Address: Zhonglian Plaza, 147 Ningxia Lu / 宁夏路147号,中联广场101
Info: 139.6980.6180
The venue is located in Zhonglian Plaza at the corner of Ningxia and Nanjing Lu. Check out a map on Baidu to Carnegie's Qingdao location.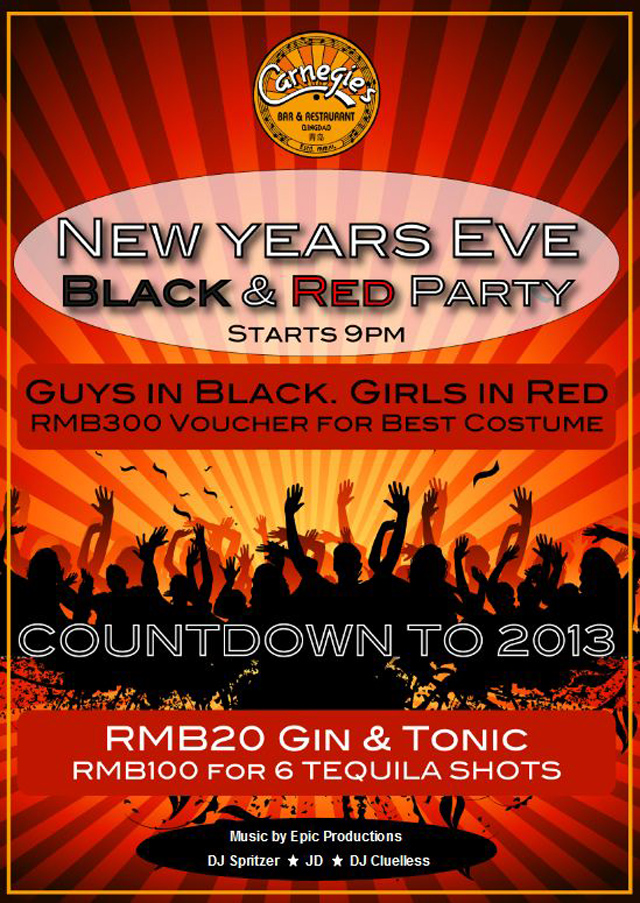 Relevant Links:
Carnegie's Weibo
Zhonglian Plaza Online