Bai Shui (白水) and friends will perform folk and world music at Sonospace (Bu Shi Shu Dian/不是书店) on October 5. Bai Shui comes from Sichuan and plays music that mixes Chinese folk's ethnic and rural influences with modern acoustic guitars and traditional Chinese flutes. Appearing with Bloody Woods and Eltan Renaxy.
When: October 5, 8:00 pm
Venue: Sonospace Bookstore / 不是书店
Address: 100 Nanjing Lu (Creative 100) / 南京路100号创意园
Tickets: 40 yuan (RMB) advance, 50 at door / 预售40元 现场50
Info: 8080.9565 / 8592.7703
Listen to Bai Shui on Myspace and on Douban.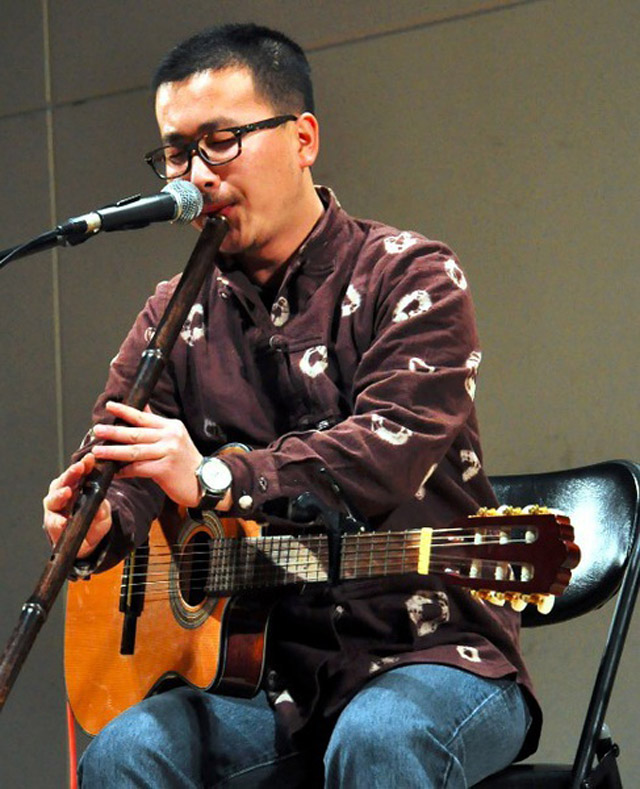 Relevant Links:
Bai Shui on Myspace
Bai Shui on Douban
Eltan Renaxy on Myspace