April 2, 2014 in Events, Music by Yellow Rock China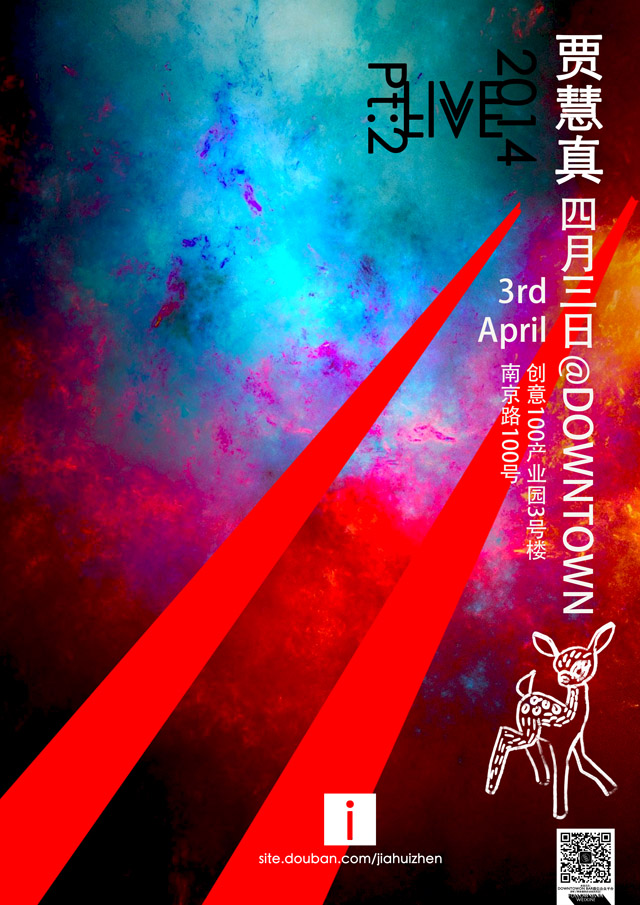 Jia Huizhen performs at Downtown Bar in Qingdao on April 3, 2014. Listen to some of the band's music on Bandcamp. Check out some video here.
Downtown Bar is in Building 3 of Creative 100, the creative industries park complex located northwest of the Nanjing/Jiangxi Lu intersection in Shinan district. Call 186.617.0695 for more info.
When: April 3, 2014, 9 pm
Venue: Downtown Bar
Address: 100 Nanjing Lu (Creative 100) / 南京路100号创意园
Tickets: 30 yuan (RMB) advance, 40 at door